Discover all you need to know to get an internship, student placement or entry job in Germany
Immerse yourself in the vibrant German culture.
Are you a student or recent graduate looking for an unforgettable internship or job experience in Germany? Look no further than Piktalent. Unlock the career-defining opportunities you've been looking for!​
We specialize in connecting talented young professionals with top-notch opportunities in German cities. Our partnerships with top companies and organisations in Germany offer cutting-edge experiences that could be a launching pad to success. Start exploring today!
Piktalent Services for Germany
We provide a range of services to make the internship experience unforgettable.
Legislation and Requirements for working in Germany
We provide all the necessary information and support to ensure that your experience in Germany is pleasant and you have all the important information to kick-start your career.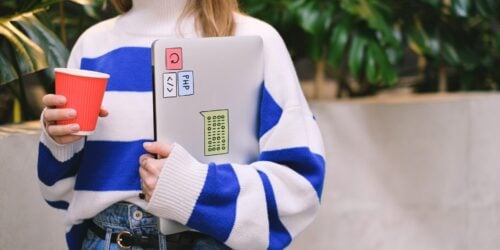 Piktalent Eligibility and Guidelines
Before applying for a job or internship in Germany through Piktalent, it's important to understand the eligibility and guidelines required to work in the country.
Our internships range from 3 to 12 months and offer opportunities in a wide range of industries, including but not limited to:
Germany is a country located in the heart of Europe. 
The economy of Germany is the largest in Europe and the fourth largest in the world. It's a highly industrialized country with a diversified economy. Some of the main economic sectors include automotive, engineering, electronics, pharmaceuticals, chemicals, food processing, and telecommunications. There are also many opportunities in the service sector, especially in areas such as tourism, hospitality and retail. In addition, Germany is home to some of the world's most renowned universities and research institutions. 
Germany is known for its rich culture, which includes food, music, art and architecture. Some of the famous landmarks in Germany include the Brandenburg Gate, the Cologne Cathedral and the Neuschwanstein Castle.
Germany is a great place to work and has many opportunities for young people, the economy is booming and there are many companies looking for talented young professionals. Although the German labour market could be also extremely competitive, so it is important to be well-prepared when applying for jobs or internships. The language barrier can also be a challenge for foreigners looking to work in Germany. However, with the right skills and attitude, there are plenty of opportunities available in this fascinating and prosperous country. 
And as if that were not enough, this country also has a high standard of living. The main cities are great places to live, they are vibrant and there are a lot of cultures and nightlife to be enjoyed. 
If you're looking for a great experience in Europe, Germany is the place to be!
Get to know Germany with
Piktalent
Winter 0/3 °C (32/37 °F) Summer 23/26 °C (73/79 °F)
850-1000 EUR per month, excluding rent (around $1.102,85 US dollars)
According to data from 2021, the average annual salary in Germany is around 44,000 EUR per year