Discover all you need to know to get an internship, student placement or entry job in Latvia
Immerse yourself in the vibrant Latvian culture.
Embark on a life-changing internship or job experience in Latvia with Piktalent. Discover career-defining opportunities as a student or recent graduate. Trust our guidance to realize your professional aspirations and pave the way for remarkable success.
Embark on a transformative professional growth journey in vibrant Latvian cities through our extensive network. Discover remarkable opportunities with prestigious companies and organizations, paving the way for your success. Begin your exploration today and carve an extraordinary career path!
Piktalent Services for Latvia
We provide a range of services to make the internship experience unforgettable.
Legislation and Requirements for working in Latvia
Count on our expertise to enrich your journey in Latvia, equipping you with vital information and unwavering support. With our guidance, your path to a thriving career in this dynamic country becomes seamless and enjoyable. Trust us to enhance your experience and pave the way for your professional success.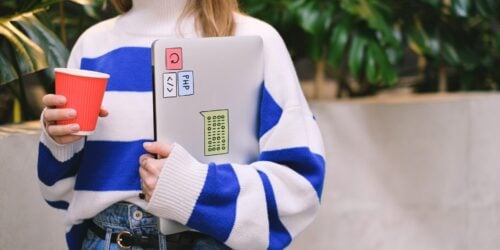 Piktalent Eligibility and Guidelines
To seamlessly apply for jobs or internships in Latvia through Piktalent, it is essential to acquaint yourself with the essential eligibility criteria and guidelines for working in the country. Set yourself up for success by understanding the necessary requirements today.
Our internships range from 3 to 12 months and offer opportunities in a wide range of industries, including but not limited to:
Latvia is a Baltic country located in Northern Europe and a member of the European Union.
Latvia's economy is based largely on services and manufacturing. Some of the main industries in Latvia include textiles, food processing, metal processing, and timber. The country has a strong agricultural sector, and it is a major exporter of dairy products, meat, and timber. Other industries include electronics, pharmaceuticals and transportation. In addition, Latvia is also making a name for itself as a leading destination for IT outsourcing.
Latvia is also a great place to live and work. The cost of living is relatively low, and there are plenty of opportunities for young people. There are many great restaurants and bars in Riga, and the nightlife is vibrant. The country has a rich and varied cultural heritage, that is reflected in its music, art and architecture, offering plenty of opportunities for artistic expression. With Latvian culture has been influenced by many different groups over the centuries, including Germans, Swedes, Poles, Russians, and Jews. Latvian culture is known for its traditional folk songs and dances, as well as its wooden architecture.
The lifestyle in Latvia is relaxed and stress-free. People here enjoy spending time outdoors, hiking, cycling or camping in the forests or along the Baltic Sea coast. The food is hearty and healthy, with plenty of fresh fruits and vegetables available. Latvian people are friendly and welcoming, making it easy to feel at home in this beautiful country. Latvians are also fond of sports and the country has produced many successful athletes in a variety of disciplines.
Latvia offers many great opportunities for young people seeking their first job or internship. As far as jobs and internships go, Latvia offers plenty of opportunities for young people. There are many multinational companies based in Latvia, as well as a thriving startup scene. In addition, the government is actively promoting entrepreneurship and innovation, so there are plenty of opportunities for young people to start their own businesses.
If you're looking for an exciting new experience, Latvia is definitely the place for you! We have a range of opportunities available. Check out our vacancy board to find the perfect internship.
Get to know Latvia with
Piktalent
Winter -6°C (21°F) to 0°C (32°F) Summer 17°C (63°F) to 25°C (77°F)
915 EUR per month ($4,354 –  $1027 US dollars)
According to data from 2021, the average annual salary in Latvia is around €14,400 to €15,600 per year