Discover all you need to know to get an internship, student placement or entry job in Denmark
Immerse yourself in the vibrant Danish culture.
Searching for an extraordinary internship or job experience in Denmark as a student or recent graduate? Your quest ends here with Piktalent. Unleash career-defining opportunities that will leave a lasting impression on your professional journey.
At our core, we excel in linking exceptional young professionals with premier opportunities in Danish cities. Through our robust collaborations with leading companies and organizations in Denmark, we deliver unparalleled experiences that serve as a springboard to success. Embark on your exploration today and unlock a world of possibilities!
Piktalent Services for Denmark
We provide a range of services to make the internship experience unforgettable.
Legislation and Requirements for working in Denmark
Count on us to provide comprehensive information and unwavering support, ensuring your journey in Denmark is enjoyable and your career is set on the right path.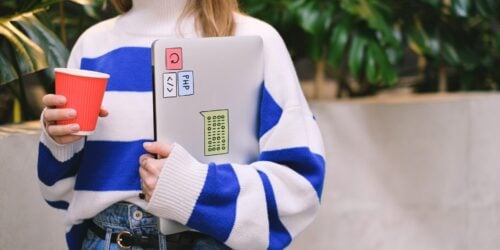 Piktalent Eligibility and Guidelines
To ensure a seamless job or internship application process in Denmark via Piktalent, it is crucial to familiarize yourself with the eligibility criteria and guidelines for working in the country.
Our internships range from 3 to 12 months and offer opportunities in a wide range of industries, including but not limited to:
Denmark is a small Scandinavian country located in Northern Europe.
The Danish economy is prosperous and stable, based on services and industry, and the country has a very high standard of living. It is home to some of the world's biggest companies, including Lego, Maersk and Carlsberg. The Danish economy is strong and diversified, with a focus on renewable energy, food production and pharmaceuticals. Danish companies are known for their focus on employee development and innovation, providing ample opportunities for career growth.
The Danish culture is quite unique, and the food is definitely worth trying. Renowned for its food, which is based on traditional Nordic cuisine with influences from other parts of Europe. There are many restaurants and cafes in Copenhagen, as well as a thriving food scene that focuses on organic, sustainable produce. And the main cities have great cultural scenes with plenty of things to do.
Denmark is a country with a high quality of life. The standard of living is high, and there is a strong social welfare system. The education system is also excellent, and the country has a very low unemployment rate. The Danish labour market is competitive, but there are plenty of opportunities for young people. Denmark offers many internships and first jobs for talented young people.
The Danish job market is booming and it is a great place to start your career. The country offers a high quality of life and a good work-life balance. Copenhagen is a city with plenty of culture and opportunities for young people. If you are looking for an exciting place to start your career, Denmark is a great option.
For an exceptional European experience, Denmark is the ultimate destination to explore!
Get to know Denmark with
Piktalent
Winter 0°C/5°C (32°F to 41°F) Summer 15°C/25°C (59°F to 77°F)
688-1032 EUR per month, excluding rent (around $1.127,44 US dollars)
According to data from 2021, the average annual salary in Denmark is around 74,501 EUR per year