Discover all you need to know to get an internship, student placement or entry job in Spain
Immerse yourself in the vibrant Spanish culture.
Embark on an unforgettable internship or job experience in Spain with Piktalent. As a student or recent graduate, seize the career-defining opportunities you've been searching for. Let us guide you towards success and make your professional dreams a reality.
Embark on a transformative journey of professional growth in vibrant Spanish cities through our exclusive network. Discover exceptional opportunities with leading companies and organizations, unlocking the path to success. Begin your exploration now and pave the way for a remarkable career!
Piktalent Services for Spain
We provide a range of services to make the internship experience unforgettable.
Legislation and Requirements for Working in Spain
Count on us to make your experience in Spain enjoyable and seamless as we equip you with essential information and unwavering support. With our guidance, you'll have everything you need to embark on a successful career journey in this dynamic country.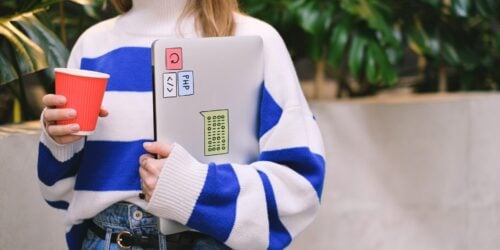 Piktalent Eligibility and Guidelines
To ensure a seamless application process for jobs or internships in Spain through Piktalent, familiarize yourself with the essential eligibility criteria and guidelines necessary for working in the country.
Our internships range from 3 to 12 months and offer opportunities in a wide range of industries, including but not limited to:
Spain is a country located in southwestern Europe.
In terms of economy, Spain is a developed country with a high standard of living. The country's strong economy and thriving tourism industry mean that there are always jobs available in the service sector. The country's main industries include tourism, automotive manufacturing, textiles, banking, and telecommunications. Spain also has a strong agricultural sector, which produces a variety of crops such as wheat, olives, grapes, sugar beets, and livestock. Internships can be a great way to learn about Spanish culture and business practices, as well as to improve your language skills.
Spain is a culturally rich country with diverse gastronomy and a Mediterranean climate. The Spanish culture is renowned for its passion and zest for life. Spaniards love to celebrate and enjoy good food and wine. Some of the country's most popular dishes include paella, tapas, gazpacho and churros. Spain is also home to some of the world's best wines, such as Rioja and Sherry. They are also known for their friendly and welcoming nature. If you are looking for an exciting and rewarding experience, Spain is the perfect place to be.
The work environment in Spain is known for its balance of professionalism and a relaxed atmosphere. Spanish workplaces often prioritize collaboration, strong interpersonal relationships, and a healthy work-life balance. However, it's important to note that work environments can vary depending on the industry, company culture, and individual preferences.
So if you're looking for an exciting new challenge in your career, Spain may be the perfect place for you!
Get to know Spain with
Piktalent
Winter 2/18 °C (35/64 °F) Summer 20/40 °C (68/104 °F)
800-1,500 EUR per month ($871 –  $1.634 US dollars)
According to data from 2021, the average annual salary in Spain is around 26,500 EUR per year