Discover all you need to know to get an internship, student placement or entry job in Sweden
Immerse yourself in the vibrant Swedish culture
Dive into the captivating culture of Sweden and embark on a career journey like no other. If you're a student or recent graduate seeking a memorable internship or job experience in Sweden, Piktalent is your go-to platform. Unlock the doors to life-changing opportunities and kick-start your career in the heart of Scandinavia.
We excel in connecting ambitious young professionals with exceptional opportunities in Swedish cities. Our strong partnerships with leading companies and organizations in Sweden provide you with unparalleled experiences that can serve as a springboard to success. Begin your exploration today!
Piktalent Services for Sweden
We offer a variety of services to ensure your internship experience in Sweden is unforgettable.
Legislation and Requirements for working in Sweden
Count on our unwavering assistance to enrich your time in Sweden. We offer vital insights and direction for a smooth path towards a thriving career in this vibrant country.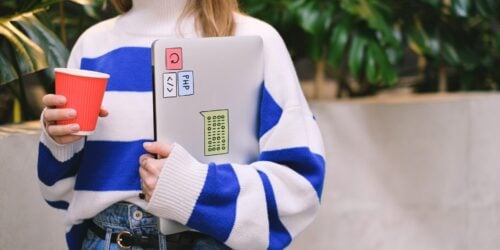 Piktalent Eligibility and Guidelines
For a smooth application process for jobs or internships in Sweden through Piktalent, it's crucial to familiarize yourself with the necessary eligibility criteria and guidelines required to work in the country.
Our internships range from 3 to 12 months and offer opportunities in a wide range of industries, including but not limited to:
Sweden is a Scandinavian country located in Northern Europe.
Sweden's economy in 2023 is a beacon of resilience and innovation, driven by diverse industries and a commitment to sustainable growth. The tech sector, led by companies like Spotify and Klarna, is a hub of innovation, while automotive giants Volvo and Scania set global standards for quality. The renewable energy sector, with leaders like Vattenfall, showcases Sweden's dedication to green energy. The country's strong R&D focus has led to advancements in biotech and pharmaceuticals, with firms like AstraZeneca contributing to global health. With a GDP growth of 3.2% and low unemployment, Sweden's robust economy offers ample opportunities for investors and entrepreneurs.
Swedish culture is a rich tapestry of traditions, customs, and practices that have evolved over centuries. Its unique cultural heritage while embracing modernity and innovation. Food plays a central role in Swedish culture, with traditional dishes like meatballs, gravlax, and herring still being enjoyed by many. The concept of "fika," a coffee break with friends or colleagues, is an integral part of Swedish life, where people take time to relax and socialize over a cup of coffee and a pastry. Art and culture are deeply ingrained in Swedish society. The country has a long history of producing world-renowned artists, musicians, and writers. In recent years, Sweden has become a hub for contemporary art and design, with numerous galleries and museums showcasing cutting-edge works from both local and international artists. Swedish literature, too, has gained global recognition, with authors like Astrid Lindgren and Stieg Larsson captivating readers worldwide. Swedes are known for their strong work ethic and dedication to their jobs. The country has a well-developed welfare state, and workers enjoy generous benefits such as paid parental leave and extensive vacation time. The concept of "lagom," which means "just the right amount," is deeply rooted in Swedish culture and reflects the balanced approach that Swedes take towards work and life.
Sweden continues to be recognized for its progressive work environment that prioritizes employee well-being and work-life balance. The country's work culture is characterized by a strong emphasis on collaboration, trust, and autonomy. Swedish companies are known for their flat organizational structures, where employees at all levels are encouraged to voice their opinions and contribute to decision-making processes. This inclusive approach fosters a sense of ownership and responsibility among employees, leading to increased job satisfaction and productivity. One of the most notable aspects of the Swedish work environment is the concept of "fika," a coffee break tradition that encourages employees to take regular breaks and socialize with colleagues.  The country's salaries are generally high by international standards, and there are many opportunities for young people to gain valuable work experience. 
If you're looking for an internship or job in Sweden, we have plenty of opportunities available.
Get to know Sweden with
Piktalent
Winter -5/0 °C (23/32 °F), Summer 20/25 °C (68/77 °F)
A single person estimated monthly costs are 9,742.3kr (822,95 €) without rent
As of 2023, the average monthly net salary in Sweden is around 28,088.14 kr (2.372,65 €)