Discover all you need to know to get an internship, student placement or entry job in Lithuania
Discover the Allure of Lithuanian Heritage
Plunge into the rich tapestry of Lithuania's history and culture, and pave the way for a distinctive career journey. From the dense woods of Dzūkija National Park to the pristine shores of the Curonian Spit, Lithuania offers unparalleled natural beauty waiting to inspire you. Did you know? Lithuania was the first Soviet republic to declare its independence from the USSR in 1990. And the country has a rich basketball heritage and is considered a European basketball powerhouse. Also the Lithuanian language is one of the oldest languages in Europe today that is still spoken.
Whether you're a student or recent graduate aiming for a remarkable internship or job experience in Lithuania, Piktalent is your premier platform. Unlock a world of dynamic opportunities and initiate your professional journey in this Baltic gem. We pride ourselves on connecting driven young professionals with exceptional opportunities in Lithuanian cities like Vilnius, Kaunas, and Klaipėda. Our robust partnerships with top-tier companies and institutions in Lithuania offer you experiences that can be your stepping stone to success. Dive into the Lithuanian experience today!
Piktalent Services for Lithuania
We offer a variety of services to ensure your internship experience in Lithuania is unforgettable.
Legislation and Requirements for working in Lithuania
Count on our unwavering assistance to enrich your time in Lithuania. We offer vital insights and direction for a smooth path towards a thriving career in this vibrant country.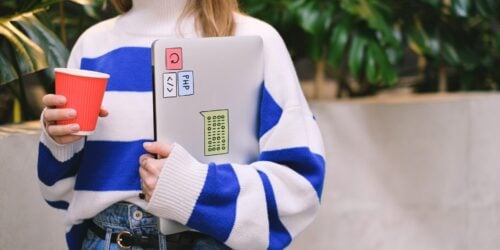 Piktalent Eligibility and Guidelines
For a smooth application process for jobs or internships in Lithuania through Piktalent, it's crucial to familiarize yourself with the necessary eligibility criteria and guidelines required to work in the country.
Our internships range from 3 to 12 months and offer opportunities in a wide range of industries, including but not limited to:
Lithuania Featured Cities
Lithuania: The Baltic Gem of Northern Europe.
Lithuania's economy in 2023 is a shining example of rapid progression and adaptability. A harmonious blend of traditional sectors and emerging industries propels its growth. The technology and IT sectors, especially in Vilnius, have carved a niche for themselves in the European arena. Startups like Vinted underscore Lithuania's prowess in the entrepreneurial domain. The fintech sector has witnessed an unprecedented boom, positioning Lithuania as a leading hub in Europe. Yet, the significance of agriculture cannot be understated, with Lithuania being a major contributor to the Baltic region's dairy and grain exports. The nation's dedication to research and development, particularly in biotechnology and laser technology, is commendable. With an impressive GDP trajectory and a dwindling unemployment rate, Lithuania beckons investors and emerging enterprises with open arms.
Lithuanian culture is a beautiful tapestry of Baltic traditions interwoven with modern influences. It's a culture deeply rooted in ancient customs and folklore, yet there's an unmistakable zest to embrace contemporary innovations. The culinary landscape of Lithuania is diverse, with traditional dishes like cepelinai, šaltibarščiai, and kibinai taking center stage. The "ūžgavėnės" festival, a blend of pagan and Christian traditions, is a testament to Lithuania's rich cultural heritage. The arts hold a revered place in Lithuania's cultural milieu. The country takes pride in its lineage of illustrious painters, musicians, and authors. Events such as the Vilnius International Film Festival and the Klaipėda Sea Festival are platforms that spotlight modern talent. Literary giants like Jurga Ivanauskaitė and Antanas Škėma offer a window into the Lithuanian psyche. Lithuanians are celebrated for their tenacity, determination, and deep-rooted connection to their heritage. As the nation strides forward, it remains unwavering in its commitment to societal welfare, evident in its robust education, healthcare, and social benefits systems.
Lithuania, nestled in the heart of Europe, has seamlessly integrated its work culture with global standards, all while preserving its rich traditions. The Lithuanian work environment harmoniously blends modernity with tradition, placing a strong emphasis on employee empowerment, flexibility, and innovation. In recent years, Lithuanian companies, regardless of their size, have transitioned towards flat organizational structures. This shift ensures that every employee, whether a seasoned professional or an intern, feels valued and has the opportunity to share their insights. Teamwork and collaborative efforts are especially cherished, mirroring the nation's communal ethos. A distinctive feature of the Lithuanian professional landscape is the importance of relationships. Trust and mutual respect often form the foundation of business decisions. Moreover, Lithuania's focus on continuous learning and adaptability ensures that its workforce remains at the forefront of their respective fields. This emphasis on growth and development has also been reflected in the country's approach to internships. With the evolving landscape of Lithuanian laws and the increasing recognition of the value of internships, opportunities for young aspirants to gain practical experience and contribute to the nation's growth are on the rise.
If you're interested in securing a position or internship in Lithuania, there's a wide array of opportunities waiting for you.
Get to know Lithuania with
Piktalent
Winter -10/-2 °C (14/28 °F), Summer 17/25 °C (63/77 °F)
A single person estimated monthly costs are 550 € (473,83 GBP) without rent
As of 2023, the average monthly gross salary in Lithuania is around 2000 € (1721,37 GBP)