Discover all you need to know to get an internship, student placement or entry job in Ireland
Immerse yourself in the vibrant Irish culture.
Embark on a transformative internship or job experience in Ireland with Piktalent. Unlock career-defining opportunities as a student or recent graduate. Trust us to guide you towards success and turn your professional aspirations into reality.
Experience a life-changing professional growth journey in dynamic Irish cities through our extensive network. Uncover extraordinary opportunities with renowned companies and organizations, opening doors to success. Start your exploration today and shape an exceptional career path!
Piktalent Services for Ireland
We provide a range of services to make the internship experience unforgettable.
Legislation and Requirements for working in Ireland
Rely on us to enhance your experience in Ireland, providing you with crucial information and unwavering support. Our guidance ensures a seamless and enjoyable journey as you embark on a successful career path in this vibrant country.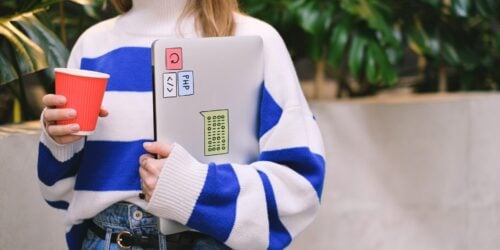 Piktalent Eligibility and Guidelines
For a smooth application process for jobs or internships in Ireland through Piktalent, it's crucial to familiarize yourself with the necessary eligibility criteria and guidelines required to work in the country.
Our internships range from 3 to 12 months and offer opportunities in a wide range of industries, including but not limited to:
Ireland is a small country located in the northwestern part of Europe.
The Irish economy is heavily reliant on the services sector, which accounts for around 70% of the GDP. Key industries include pharmaceuticals, medical devices and insurance. The country's strong economy and booming services sector mean that there are plenty of jobs and internships available in areas such as finance, marketing, IT and engineering. Dublin is home to a number of leading companies, including Google, Facebook and Twitter, so it's a great place to start your career. The country also has a thriving arts and culture scene, which offers many opportunities for young people to get involved in creative pursuits.
Ireland is known for its beautiful scenery, its traditional music and its friendly people. The country is also known for its food. Irish cuisine is based on meat, potatoes and vegetables. Some of the most popular Irish dishes are bacon and cabbage, shepherd's pie and boxty (a type of potato pancake). The country has produced some of the world's most famous musicians, including U2, Van Morrison and Enya. The Irish literary tradition is one of the most illustrious in the world, with authors such as James Joyce and Oscar Wilde. Ireland has also produced some of the world's top athletes, including Olympic gold medalists Sonia O'Sullivan and Katie Taylor.
The work environment in Ireland is known for its professionalism, collaboration, and dynamic nature. Irish workplaces value dedication, punctuality, and high-quality work. Teamwork and open communication are encouraged, with a focus on work-life balance and employee well-being. Diversity is embraced, and networking plays an important role in career growth. Continuous learning and development opportunities are provided, and Ireland has a strong culture of innovation and entrepreneurship. Work environments can vary across industries and companies.
If you're seeking an exhilarating career challenge, Ireland might just be your ideal destination!
Get to know Ireland with
Piktalent
Winter 5°C (41°F) Summer 15°C (59°F)
4,000 -4,500 EUR per month ($4,354 –  $4,899 US dollars)
According to data from 2021, the average annual salary in Ireland is around 40,000 – 40,500 EUR per year