Internship Legislation and Students Visa in Germany
A Guide to Seizing Opportunities Abroad​
If you're a student or recent graduate looking to gain professional experience in Germany, you need to know the latest regulations on internships. But with so much information out there, it can be overwhelming to navigate the legal requirements and find the best opportunities. That's where Piktalent comes in.
German nationals and foreigners alike must adhere to certain internship regulations to ensure compliance with German labor laws. However, regulations differ depending on whether you're a national, EU citizen, or non-EU citizen.
As a proud citizen of Germany or any EU country, the world of internships in Germany is wide open to you. The nation's rich history, innovative industries, and vibrant culture make it a prime location for gaining invaluable professional experience. And the best part? The process is streamlined for you. But, like any adventure, there's a bit of prep work.
Staying Beyond 90 Days?
If your internship or stay extends beyond 90 days, a quick visit to the local Foreigners' Office (Ausländerbehörde) or Citizens' Office (Bürgeramt) is needed. Here, you'll register and apply for a residence permit. It's a straightforward process, but an essential one.
Aligning Your Internship:
Ensure your internship is in line with your studies or career goals. This isn't just a formality; it's about making the most of your time in Germany. And remember, while interning, full-time or freelance work on the side is a no-go.
Before You Dive In:
Once you've landed that dream internship, keep these quick pointers in mind:
Proof Up: Have your EU citizenship proof and university enrollment details handy.
Stay Covered: Health is wealth. Ensure your health insurance is valid in Germany for the internship duration.
Accommodation: It's always good to sort out where you'll be staying in advance. Whether it's a dorm, shared apartment, or other housing, having a place to relax after work is crucial.
Getting Paid? If your internship comes with a stipend, consider getting a tax identification number and maybe even a local bank account. It's not mandatory, but it'll save you some international banking headaches. It just makes the money side of things smoother.

Germany eagerly awaits your talent and enthusiasm. With these steps in mind, your transition into an enriching German internship will be smooth and memorable. Here's to new beginnings and unparalleled experiences!
Navigating the German internship landscape as a non-EU citizen can seem daunting, but with the right information, you're on track to an enriching experience. Here's a breakdown:
1. Do I Need a Visa? Your need for a visa largely depends on your nationality:
If you're from the EU, EEA, EFTA, or countries like Canada, Japan, Israel, Australia, New Zealand, the U.S., or Korea, you don't need an internship visa. However, upon arrival, you must apply for a Residence Permit within two weeks.
For others, a visa is mandatory. Typically require a work permit or a specific visa that allows them to undertake an internship in Germany. The visa itself often serves the dual purpose of a residence permit and work authorization for the internship's duration. However, the exact requirements can vary based on the type of internship, its duration, and other factors.


Visa and Work Permit Essentials:
Short-Term Internships (up to 90 days): A Schengen visa is your gateway. It's not just for tourists; it's for interns like you aiming for a short stay in Germany. This visa often covers the work authorization for the internship period.

Long-Term Internships (over 90 days): For a more extended experience, you'll need a national visa or residence permit. This visa typically includes the necessary work permit for your internship. The specific type hinges on your internship's details and the rules of the German embassy in your country.
Special Visas:
Study-Related Internship Visa: Designed for students outside the EU. With this, immerse in Germany's work culture, gain experience, and network. Key requirements include:

An internship agreement with a German entity.
Current university enrollment or a degree earned within the last two years.
The internship should align with your studies.
The German facility should vouch for your living and travel expenses for up to six months post-internship.



Training/Internship Visa: Ideal for vocational or professional training. This visa lets you learn from recognized German institutions and includes the necessary work authorization.
For Study-Related Internships:
Proof of an internship agreement with a German entity.
Current university enrollment or a degree obtained within the last two years.
The internship must align with your studies.
The hosting entity must commit to covering your living and travel costs for up to six months post-internship.
For Vocational Training:
A training agreement with a German entity.
Proof of relevant qualifications.
Clear training objectives and duration.
Health insurance coverage.
Proof of financial stability. 
Application Steps:
Check Your Fit: Have an internship offer? Ensure it aligns with your academic pursuits. You should be a university student or a recent graduate with valid health insurance.
Start Early: Apply at least three weeks in advance.
Document Roundup: Arm yourself with a valid passport, recent photos, a filled visa form, health insurance proof, internship contract, accommodation confirmation, financial stability proof, and a university certificate.
The Application Trail:
Online Start: Fill the visa form on the German consulate's official site.
Embassy Visit: Book an appointment at the German consulate in your country.
Interview Day: Present your documents and answer queries.
Fee Time: Post-interview, pay the visa application fee.
The Wait: Decisions usually roll out in a few weeks. Be patient.

Work Norms: With an Internship Visa, focus solely on your internship. Side jobs are off-limits, and your internship should resonate with your academic domain.
Legal Cornerstones: Germany shields all interns, even non-EU ones, with its labor laws. You're entitled to a minimum wage and can't be made to work beyond 48 hours weekly. However, remember, as an intern, some employee benefits might not apply to you. Always verify the specifics for your industry. 
It's important to note that the regulations for interns may differ from those for regular employees. For example, interns are usually not entitled to the same benefits as employees, such as vacation time or sick leave. Make sure to check the specific regulations for interns in your field and industry.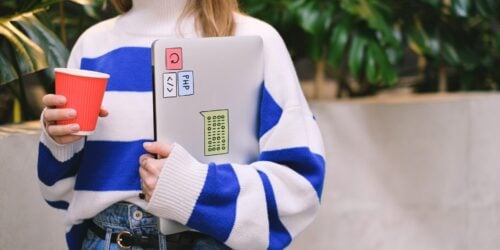 Piktalent Services for Germany
We can provide a range of services to make your internship experience unforgettable.
Frequently Asked Questions