Discover all you need to know to get an internship, student placement or entry job in Portugal
Immerse Yourself in Captivating Portugal.
Immerse yourself in the rich tapestry of Portugal's culture, a country that is not only one of the oldest in Europe but also boasts the longest-standing borders on the continent, established back in 1139. Portugal is renowned for its cork forests, producing over 70% of the world's cork exports. The capital city of Lisbon predates other European capitals like Rome, steeped in history and vibrant with contemporary life.
In Portugal, you can navigate the same streets that bore witness to the Age of Discoveries, which propelled the country to become the first global maritime power. Here, you'll find the world's oldest bookstore, the Bertrand Bookstore in Lisbon, a testament to the nation's long-standing literary tradition. With Piktalent, you can chart a course through Portugal's storied past and dynamic present, setting sail towards a future filled with promise and discovery. Embark on your Portuguese journey with us today!
Piktalent Services for Portugal
We provide a range of services to make the internship experience unforgettable.
Legislation and Requirements for working in Portugal
We believe that your internship experience in Portugal should be both enjoyable and rewarding. That's why we provide comprehensive support and resources to ensure that you have everything you need to kick-start your career.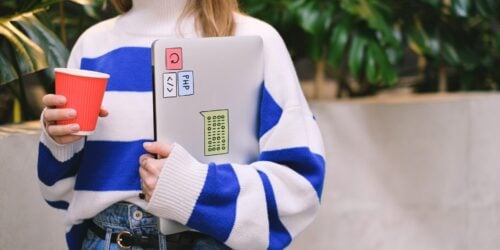 Piktalent Eligibility and Guidelines
Before applying for a job or internship in Portugal through Piktalent, it's important to understand the eligibility and guidelines required to work in the country.
Our internships range from 3 to 12 months and offer opportunities in a wide range of industries, including but not limited to:
Portugal is a captivating country situated on the western coast of the Iberian Peninsula.
Portugal's economy is thriving with its diversified sectors, making it the third-largest economy on the Iberian Peninsula. The country boasts a range of industries including textiles, clothing, footwear, agriculture, fisheries, construction, electronics, telecommunications, and renewable energy. Portugal is a prominent producer of wine and cork, which adds to its cultural heritage.
The service sector, led by tourism, plays a crucial role in Portugal's economy. With its rich cultural and historical heritage, stunning beaches, and breathtaking natural landscapes, Portugal attracts millions of tourists every year. The manufacturing sector, especially in textiles, clothing, footwear, and electronics, is also a significant contributor to the economy. Join the exciting workforce and immerse yourself in Portugal's culture and industry.
Portugal, is a country steeped in rich cultural heritage! From its delectable cuisine to its soulful Fado music, Portugal offers a unique and diverse experience for visitors. One of Portugal's most iconic landmarks, the Belém Tower, stands proudly on the banks of the Tagus River and is recognized as a UNESCO World Heritage Site. But that's not all Portugal is famous for. It is also home to some of the world's finest wines, including the famous port wine produced in the Douro Valley. The picturesque vineyards and terraced hills of the Douro Valley are a sight to behold and offer visitors a chance to indulge in wine tastings while enjoying breathtaking views.
Portugal is a great place to work with a booming economy, and there are ample opportunities available for young professionals. Although the Portuguese job market can also be competitive, it is important to be well-prepared when applying for jobs or internships. Language barriers can also be a challenge for foreigners looking to work in Portugal. However, with the right skills and attitude, there are plenty of opportunities available in this fascinating and prosperous country.
Moreover, Portugal has a high standard of living with many great cities to live in, including Lisbon and Porto, that offer a vibrant culture and exciting nightlife.
If you're looking for an excellent work and living experience in Europe, Portugal is the perfect place to be!
Get to know Portugal with
Piktalent
Portuguese

Mirandese (regional language spoken in the Miranda do Douro area)
Winter 8 to 17°C (46 to 63°F) Summer 20 to 28°C (68 to 82°F)
800-1200 euros per month (around $1317 US dollars)
For the diligent worker, the average salary resonates at approximately 33,000 euros annually in 2023