German Working Visas: Job Regulations and Requirements
A Guide to Working Abroad in Germany: Seizing Opportunities
Are you looking to take your career to the next level in Germany? Germany is a vibrant country with a strong economy and plenty of opportunities for talented professionals. However, before you start working, there are certain job regulations that you need to be aware of.
Whether you are a European Union citizen or a non-EU citizen, this guide will provide you with valuable information to help you navigate the German job market and succeed in your career aspirations.
Embrace Work Freedom: As an EU citizen, Germany's bustling job landscape is open for you. No tangled web of permits or visas—just a straightforward path. But, like any journey, a few signposts ensure smooth sailing.
The Power of Your Work Contract: Before you set foot in the German professional world, ensure you have a robust work contract. This isn't mere paperwork; it's your guide, detailing your role, expected hours, and compensation. It's your assurance and your employer's commitment.
Registration: A Simple Step with Big Rewards: Within your initial three months in Germany, a short visit to the local authorities, be it the Einwohnermeldeamt or Bürgeramt, sets the stage. This simple act of registration integrates you into the community, ensuring you're recognized and have access to all local amenities and services.
Financial Clarity: Germany's precision shines through in its financial systems. Your taxes and social security contributions are seamlessly managed directly from your paycheck. But first, a brief interaction with the local tax office (Finanzamt) equips you with your tax identification number. And if you're stepping into employment, the social security office (Sozialversicherung) ensures your contributions are in perfect order.
Prioritizing Your Health: Germany believes in holistic well-being. As an EU citizen, you have the privilege to opt between the comprehensive public health insurance system or a tailored private plan. Whichever you choose, rest assured, your health is in good hands.
Your Extended Stay, Simplified: Relish the German experience for up to 3 months with zero formalities. If the allure of Germany beckons for a longer stay, just ensure you're aligned with the guidelines mentioned, and Germany is yours to explore.

Germany's doors are wide open for EU citizens, offering a harmonious blend of opportunities and a streamlined process. By acquainting yourself with these essentials, you're not merely working—you're building a legacy in Germany.
1. The Work Visa Pathway:
Your first step in the German professional world is securing a work visa. Begin by finding a supportive employer willing to sponsor your visa application. Once you have a job offer, approach the German embassy or consulate in your home country to initiate the visa process.
Visa Requirements:
Recognition of Qualifications: Your qualifications must be recognized in Germany or be comparable to a German higher education institution. If you're aiming for a regulated profession, like health professions, you'll need a professional practice permit. More details on this can be found under the Recognition section.

Job Offer: You should have a confirmed job offer in Germany. Ensure that your recognized qualifications align with the job role you're being hired for.

Salary Requirements for Older Professionals: If you're over 45 years old and coming to Germany for employment for the first time, your gross annual salary should be at least €48,180 (as of 2023). Alternatively, you should provide proof of adequate old age pension provisions.
EU Blue Card:
If you have a recognized higher education degree, you might be eligible for an EU Blue Card. This card offers beneficial conditions for qualified professionals from abroad.
Approval from the German Federal Employment Agency:
Generally, the German Federal Employment Agency (BA) must approve your employment request. They'll assess if your employment conditions, like salary and working hours, match those of domestic employees.
Duration and Opportunities:
A visa or residence permit for employment purposes is issued for up to four years. If your work contract is shorter, the residence permit will match the contract's duration.

After holding a residence permit for employment purposes for at least 4 years, you might qualify for a settlement permit, which is essentially a permanent residence title. More on this can be found in the Living permanently in Germany section.

If you wish to live in Germany with your family, this residence permit allows that. More details are in the Family Life in Germany section.
Application Process:
The website provides a step-by-step guide on how to obtain a work visa for qualified professionals, which can be downloaded here.

2. Validate Your Qualifications:
Germany holds a high regard for qualifications. Ensure that your educational and professional credentials are recognized in the country. This recognition process can be intricate and might require some patience, but it's a pivotal step in your journey.
3. Language: Your Key to Integration:
A good grasp of the German language can significantly enhance your professional opportunities, especially in roles that demand client or customer interactions. While it's not universally mandatory, it's a valuable asset in many sectors.
4. Prioritize Health Insurance:
Before you set foot in the German job market, ensure you have valid health insurance. It's not just a recommendation; it's a legal requirement. Both public and private health insurance options are available, so choose what aligns best with your needs.
5. Legal Formalities – Dotting the I's and Crossing the T's:
Germany is meticulous about its legal processes:
Registration: Once you arrive, it's essential to register with the local authorities in your city or town of residence.
Tax Identification: Obtain your Tax Identification Number (Steueridentifikationsnummer) from the local tax office. This number is crucial for your financial transactions in Germany.
Residence Permit: If your German stint extends beyond three months, you'll need a residence permit. The Foreigners' Office (Ausländerbehörde) is your go-to place for this.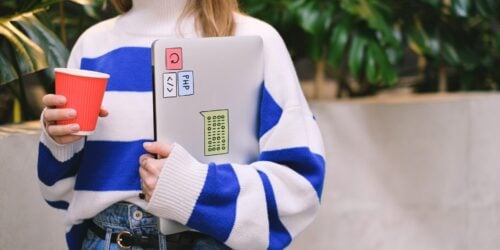 6. Stay Updated with Germany's Immigration Landscape
Germany's immigration policies are dynamic. Here's what's new and noteworthy:
ETIAS: Aiming to bolster Schengen Zone security, ETIAS will monitor visitors from visa-exempt countries. Slated for a 2024 launch, it's essential to be aware of its implications.

Germany's Progressive Immigration Bill: Addressing the skilled labor shortage, this bill introduces:

Opportunity Card: A novel points-based system, granting job seekers a renewable one-year residence permit.
Role Flexibility: Professionals can now undertake any role they're qualified for, broadening job prospects.
EU Blue Card: IT or educational professionals with vocational experience have a pathway to this card, even without formal academic degrees.
Fast-Track to Permanent Residence: The bill proposes a reduced residency duration for those aiming for permanent residence, expected to roll out by March 2024.
Always keep an ear to the ground for the latest regulations and consult immigration experts when in doubt. Your German dream is within reach!
Piktalent Services for Germany
We can provide a range of services to make your internship experience unforgettable.
Frequently Asked Questions