Custom Mobility Programs / Internships for Groups in Germany
Expand your students' horizons with

Piktalent's

customized mobility programs for groups in Germany
Expand your students' or young professionals' horizons with Piktalent's tailor-made mobility programs in Germany. Our programs offer a unique blend of international experience, language skills, and professional development opportunities to enhance cross-cultural competencies.
As a university, professional training school, or company, we understand the importance of offering customized programs that meet your specific needs and goals. Partner with us and give your students or young professionals the competitive edge they need to succeed in today's global marketplace.
Advantages of Mobility Programs for Groups in Germany

When it comes to international education and professional development, custom mobility programs for groups can offer a wealth of benefits. These tailor-made programs can be designed to meet the specific needs and goals of universities, training schools, and companies, providing students with a unique and enriching experience beyond the traditional classroom.
Custom mobility programs in Germany are an excellent way to unlock new opportunities for students, professionals, and organizations. Some of the key benefits of such programs include:
Customised to meet your unique objectives and aspirations:

Embark on a journey tailored to your unique objectives and aspirations with our custom mobility programs. 

Fostering cross-cultural proficiency and understanding: International experience is an excellent way to develop cross-cultural competencies. By participating in a custom mobility program in Germany, students can gain valuable experience working in a global context, which will help them succeed in a diverse and globalized world.
Language competence: Germany is a country that places a high value on language education, making it an excellent destination for language learners. 
Professional networking: Having a professional network provides countless opportunities to further your career. It's like having access to an exclusive club, connecting you with key figures in various fields and allowing for invaluable cultural insight. Plus, it could be the door that opens up exciting job prospects!
Contact us
Ready to provide your students with a unique and valuable international experience in Germany?
Click Here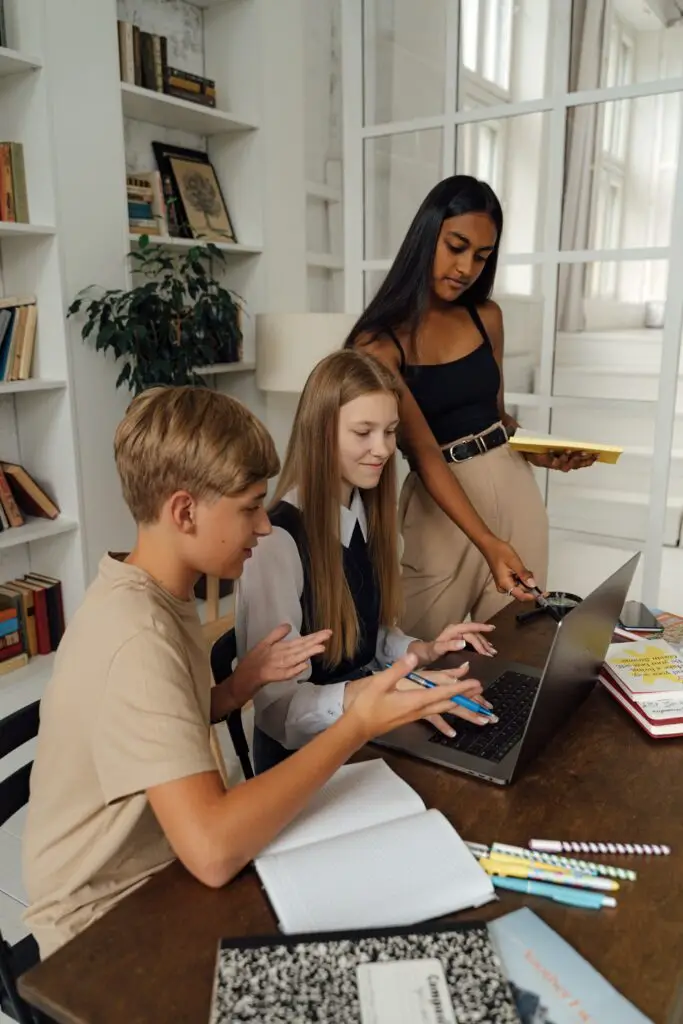 Why Choose Piktalent for Tailored Mobility Programs in Germany

Piktalent, has a dedicated team of experts with extensive knowledge and an abundance of experience in the fascinating world of international mobility. 
We specialize in crafting custom educational and training programs to help universities, professional schools, and companies achieve their goals. With extensive knowledge of the unique obstacles encountered by these organizations when planning mobility initiatives for students or staff, we provide invaluable solutions tailored precisely to each client's needs.
Expertise: Our team provides decades of knowledge in formulating and executing personalized mobility programs for organizations.
High-quality: At our team, we strive to provide the best programs for all of our clients. We work with top-rated partners in Germany and around the world to ensure that our programs meet the highest standards of quality and safety.
Consumer satisfaction: We strive to make sure that our clients are always well taken care of. Therefore, we partner closely with them to guarantee the success of their initiatives and are more than happy to lend a helping hand whenever needed!
Our Services for Groups in Germany
At
Piktalent

, we create the world's best custom mobility programs for universities, professional training schools and businesses. Our services will help you make your groups more successful on a global scale!
Program design
Our team of experienced professionals is with you every step of the way as we craft a tailored program just for you. We take into consideration all your priorities, from budget and location to academic criteria, ensuring that our custom solution will provide maximum benefit.
Documentation
Our team is here to make sure that you don't get lost in the paperwork of traveling abroad, providing support every step of the way! We'll help clear any hurdles so your international experience runs smoothly and lives up to regulations.
Logistics
Allow us to handle the nitty-gritty of your program's logistics, from arranging travel and accommodation details down to providing onsite support. We guarantee a smooth operation for you so that all you have left is what matters most – fostering growth and knowledge among your group.
Don't let this opportunity pass by you! Contact us
today and take the next step towards success. Discover our unique mobility programs and how we can help you achieve your group's educational and professional goals in Germany.
We can provide a range of services to make your internship experience unforgettable.