Discover Bremen and gain valuable professional experience through our internship programs
Are you eager to expand your professional horizons and discover a dynamic city filled with history and culture? Our internship program in Bremen, Germany offers just that! Immerse yourself in a range of industries and acquire valuable hands-on experience that will set you apart from the competition.
Aachen is also famous for its hot springs and spas, which have been used for therapeutic purposes since Roman times. Every year, Aachen hosts the CHIO Aachen, one of the largest and most prestigious equestrian events in the world. From its stunning architecture to its bustling markets and charming neighbourhoods, Bremen has something for everyone.
Don't let this opportunity pass you by! Start your journey to success and adventure with us today.
Benefits of Interning in Aachen
If you're looking to take your career to the next level, this vibrant city is just the place. As one of the country's most energized economic regions, it offers a wealth of opportunities for those seeking growth and success.
Step outside your comfort zone and unlock the potential for career advancement! Explore here all that these opportunities have to offer. Here you can find some benefits:
Experiencing a thriving cosmopolitan city
With centuries of history and a vibrant, modern economy, Aachen is the perfect destination for an international internship experience. Step into this unique cosmopolitan city to network with people from all walks of life.
 Accessing academic excellence and cutting-edge technology
Aachen serves as a hub of academic excellence, with world-renowned universities and research institutions. Interning in this city offers the chance to gain access to cutting edge technology and collaborate alongside accomplished experts within your industry.
A Gateway to networking and professional development
Aachen is a bustling hotspot for trailblazers and spirited go-getters! With its robust startup scene, exceptional networking opportunities, and insider access to industry professionals, interning in the city can be an invaluable experience. 
Gain professional experience and language skills
Get a chance to dive into the German-speaking world and explore its culture. Not only will you gain valuable professional experience, but also have the opportunity to perfect your language skills.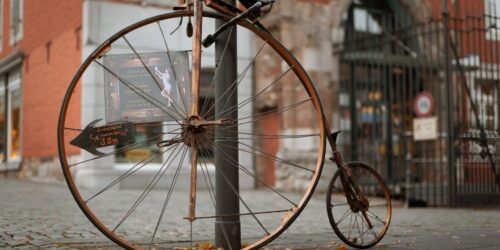 Our program offers internships in a variety of fields and the duration of the internships varies depending on the program but typically ranges from 3 to 12 months. These programs offer valuable work experience in a range of fields, including but not limited to:
Piktalent is an online platform where students, educational institutions and companies can find each other with ease. It's free to register, apply for vacancies and use our system. What's more, all our basic services are completely free for students and educational institutions to use.
For students or educational institutions who require extra help and personal support in organizing mobility placements, we have custom solutions- that may require the payment of a service fee.
FAQ about Internships in Aachen, Germany
Piktalent Services for Germany
We can provide a range of services to make your internship experience unforgettable.