Discover Exciting Opportunities: Hamburg is the ideal place to begin a new journey
Looking for an opportunity to boost your skills and dive into the vibrant atmosphere of a bustling city? Our internship program in Hamburg offers just that – a chance to gain hands-on experience in a variety of fields, while discovering the rich cultural heritage of one of Germany's most fascinating cities.
Piktalent has years of experience providing top-notch internships and has established strong partnerships with leading companies in Hamburg, ensuring you'll have access to the best opportunities available.
Don't miss this golden chance to gain valuable international work experience, forge new connections and create unforgettable memories in Hamburg. Join us on this exciting journey today!
Benefits of Interning in Hamburg
With so much to offer, Hamburg is an ideal destination for your German internship, providing a wealth of opportunities to gain valuable experience and further your career aspirations.
Ready to discover all the incredible benefits of interning in this thriving city?
A Gateway to multicultural experience and international exposure
Hamburg is a multicultural city with a diverse population, providing an opportunity to work alongside people from all over the world and gain international experience. 
Boosting your german language skills
By interning in Hamburg, you can open up a world of opportunity for yourself – to enhance your German language fluency and sharpen your communication skills all while experiencing the culture firsthand!
Professional development and career growth
Experiencing life in Hamburg as an intern could be just the thing to jumpstart your career! Working locally gives you a chance to hone your skills, explore new cultures, and craft an impressive resume.
Enjoying the high quality of life
Hamburg is consistently ranked as one of the most livable cities in the world, with a high standard of living, excellent healthcare, and a wide range of recreational and cultural activities.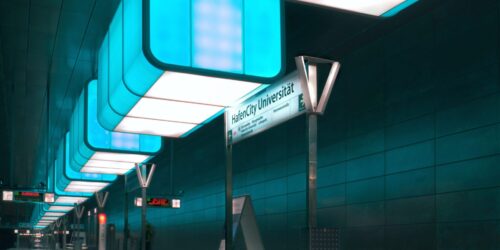 Places to visit in Hamburg
Our program offers internships in a variety of fields and the duration of the internships varies depending on the program but typically ranges from 3 to 12 months. These programs offer valuable work experience in a range of fields, including but not limited to:
Piktalent is an online platform where students, educational institutions and companies can find each other with ease. It's free to register, apply for vacancies and use our system. What's more, all our basic services are completely free for students and educational institutions to use.
For students or educational institutions who require extra help and personal support in organizing mobility placements, we have custom solutions- that may require the payment of a service fee.
FAQ about Internships in Hamburg, Germany
Piktalent Services for Germany
We can provide a range of services to make your internship experience unforgettable.