Discover all you need to know to get an internship, student placement or entry job in Czech Republic
Discovering Czech Republic: A Crossroads of Cultures and History
Welcome to the Czech Republic, a captivating blend of historical mystique and contemporary flair nestled in the heart of Central Europe. From the architectural splendors of Prague to the natural beauty of the Bohemian highlands, Czechia offers a rich tapestry of experiences. Known for its geological wonders like the Bohemian Switzerland National Park and a plethora of cultural festivals, it's a land that endlessly intrigues.
As you navigate your career and educational journey, the Czech Republic presents a fertile landscape for ambition and growth. Boasting innovative educational institutions and a dynamic job market, especially in sectors like IT, law, and economics, the opportunities for professional development are vast. Piktalent stands as your guide and connector in this journey, bridging the gap between students, graduates, and a network of prestigious businesses and universities. Embrace the Czech adventure with Piktalent and unlock a world of potential!
Piktalent Services for Czech Republic
We offer a variety of services to ensure your internship experience in Czech Republic is unforgettable.
Legislation and Requirements for working in Czech Republic
Count on our unwavering assistance to enrich your time in Czechia. We offer vital insights and direction for a smooth path towards a thriving career in this dynamic and welcoming country.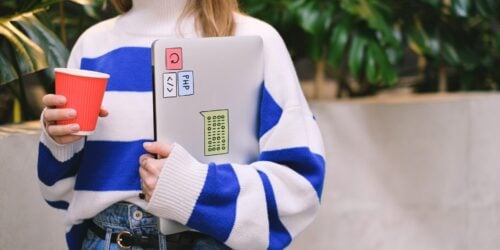 Piktalent Eligibility and Guidelines
For a smooth application process for jobs or internships in Czech Republic through Piktalent, it's crucial to familiarize yourself with the necessary eligibility criteria and guidelines required to work in the country.
Our internships range from 3 to 12 months and offer opportunities in a wide range of industries, including but not limited to:
Czech Republic Featured Cities
Czech Republic Explored: Cities and Beyond
In 2023, the Czech Republic's economy showcases resilience amidst global challenges. While the GDP growth has slowed to 0.3%, the nation's robust manufacturing sector, led by automotive and high-tech engineering, remains a cornerstone of economic strength. The service sector, with a significant focus on ICT, R&D, and finance, complements the industrial base.
Navigating post-pandemic impacts and regional tensions, Czechia maintains a balanced approach to foreign investment, governed by the Foreign Investments Screening Act. This regulation aims to secure critical sectors, even as the country anticipates a rebound in foreign investments. Despite economic headwinds, the Czech Republic's diverse economic structure and strategic policies position it as a steadfast player within the EU.
In the heart of Europe, the Czech Republic weaves a cultural tapestry rich in Slavic and Germanic influences, adorned with Italian Renaissance and Baroque architecture. This intersection of cultures has sculpted a strong Czech identity, evident in its literature, music, and visual arts. The nation's history and geography have shaped a unique cultural milieu, blending various influences into a distinct national character.
Czech traditions shine through in its celebrations and holidays. Significant dates include the Day of Slavonic Apostles Cyril and Methodius, Jan Hus Day, and the Day of Czech Statehood. Christmas and Easter, deeply rooted in the country's fabric, are celebrated with gusto across generations. The Christmas Eve tradition of decorating the tree and enjoying a meal of carp is a cherished ritual, uniting families in festive spirit.
Culinary delights form an essential part of Czech culture, with a diet rich in potato and sauerkraut soups, hearty meat dishes, and dumplings. The Czechs' love for beer, a tradition dating back to the early 19th century, positions them as some of the world's most enthusiastic beer consumers. Moravian wine, a local specialty, adds to the gastronomic richness of the country​.
Work environment in Czech Republic
In 2023, the Czech Republic's work environment is adapting to contemporary trends and challenges. The labor market is undergoing significant changes, with an increasing number of seniors returning to work due to labor shortages and rising prices. This shift is complemented by Gen Z workers who bring new expectations and requirements to the workplace, reshaping traditional job dynamics.
A notable trend in the Czech job market is the decreasing emphasis on formal education qualifications by employers. With talent shortages affecting 75% of companies globally, there's a growing focus on work experience over college degrees. This change reflects a pragmatic approach to talent acquisition in a competitive market.
The Czech workforce is also witnessing a drive for better work-life balance, especially among women. The pandemic led to many women leaving the workforce, and their return is contingent on more flexible work arrangements, pay equity, and opportunities for reskilling. Companies are now reimagining traditional work models to accommodate these new priorities, reflecting a broader global trend towards more adaptable and equitable workplaces. These developments in the Czech Republic reflect a broader commitment to balancing traditional work ethics with the evolving demands of a modern economy​.
If you're interested in securing a position or internship in Czech Republic, there's a wide array of opportunities waiting for you.
Get to know Czechia with
Piktalent
Winter -8/3°C (18/37°F), Summer 16/26°C (61/79°F)
A single person estimated monthly costs are 36,000-54,000 CZK (1450-2200 EUR or 1550-2350 USD). 
As of 2023, the average monthly gross salary in Czech Republic is around 41,000 CZK/month (1650 EUR/month or 1750 USD/month).