Unlock your potential with our Cologne internship programs
Are you ready to take your career to the next level and explore a dynamic city in the heart of Europe? Look no further than our internship program in Cologne, Germany!
Our program offers you the chance to gain hands-on experience in a variety of fields while immersing yourself in the vibrant culture and history of this captivating city. From the Gothic architecture of the stunning Cologne Cathedral to the bustling energy of the city's thriving business districts, Cologne is the perfect place to launch your career and discover new horizons.
Don't miss out on this unique chance to gain valuable international work experience and make unforgettable memories in Cologne.
Benefits of Interning in Cologne
This bustling city serves as the perfect destination for ambitious individuals to jumpstart their careers. With an abundance of business and professional opportunities, it practically guarantees a path towards success!
Take the plunge and unlock an exciting world of possibilities for personal growth! You can open doors to career advancement. Discover all that these chances offer with potential benefits:
A Gateway to global business and professional growth
Cologne is an international powerhouse and the perfect place to get a leg up in your career. With access to world-class businesses, interning here presents an incredible chance for skills development and growth of knowledge.
Explore the city's culture and heritage
Experience the vibrant culture of Cologne, through an internship! From sampling tasty street food to exploring historical sites and discovering a new language, this city has so much to offer. Discover its unique multicultural population while visiting museums and galleries.
A Launchpad for career success
Cologne is a bustling business hub with ample chances to mingle and collaborate with industry players. From networking events, seminars, conferences, this city provides limitless possibilities for those looking to jump-start their career journeys!
An opportunity for personal and professional growth
Immersing yourself in a new city can be daunting, but it's also incredibly fulfilling. By interning abroad you will not only cultivate your independence and flexibility, giving you an edge in the ever-evolving job market; but gain invaluable global experience that'll stay with you for life!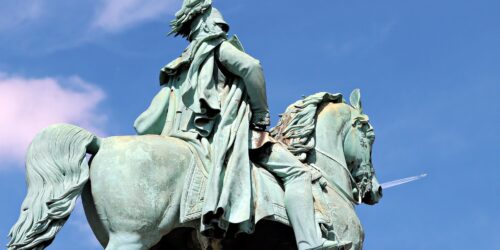 Places to visit in Cologne
Our program offers internships in a variety of fields and the duration of the internships varies depending on the program but typically ranges from 3 to 12 months. These programs offer valuable work experience in a range of fields, including but not limited to:
Piktalent is an online platform where students, educational institutions and companies can find each other with ease. It's free to register, apply for vacancies and use our system. What's more, all our basic services are completely free for students and educational institutions to use.
For students or educational institutions who require extra help and personal support in organizing mobility placements, we have custom solutions- that may require the payment of a service fee.
FAQ about Internships in Cologne, Germany
Piktalent Services for Germany
We can provide a range of services to make your internship experience unforgettable.