Gain professional experience and explore the vibrant city of Berlin with our internship programs
Are you looking for an opportunity to enhance your skills and immerse yourself in a vibrant city? Our internship program in Berlin offers hands-on experience in a variety of fields and a chance to explore and discover the rich culture and history of one of Europe's most exciting cities.
Our team has years of experience in providing high-quality internships and has built strong relationships with top companies in Berlin, ensuring that you'll have access to the best opportunities available.
Don't miss your chance to gain valuable international work experience and have an unforgettable adventure in Berlin. Start your journey with us!
Benefits of Interning in Berlin
Interning in Berlin is a once-in-a-lifetime opportunity to gain invaluable experience in your field while immersing yourself in one of Europe's most vibrant cities. Here are some of the benefits of our internship program:
Gain hands-on experience in your field

Our program offers internships in a wide range of fields, including Marketing, Engineering, Finance, and more. You'll have the opportunity to work with experienced professionals in your industry and learn valuable skills that will help you succeed in your career.
Enhance your resume with international work experience
Employers value international experience, and interning in Berlin will give you the chance to show that you are adaptable, independent, and capable of working in a multicultural environment.
Network with professionals in your industry
Berlin is home to a diverse and dynamic community of professionals, and interning here will give you the opportunity to make valuable connections and build relationships that could last a lifetime.
Immerse yourself in Berlin's rich culture and history
Berlin is a city with a rich and fascinating history, and there is always something new to discover. Whether you're interested in art, music, or architecture, Berlin has something to offer everyone.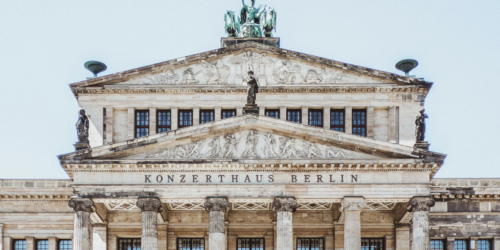 Things to not miss in Berlin

Our program offers internships in a variety of fields and the duration of the internships varies depending on the program but typically ranges from 3 to 12 months. These programs offer valuable work experience in a range of fields, including but not limited to:
Piktalent is an online platform where students, educational institutions and companies can find each other with ease. It's free to register, apply for vacancies and use our system. What's more, all our basic services are completely free for students and educational institutions to use.
For students or educational institutions who require extra help and personal support in organizing mobility placements, we have custom solutions- that may require the payment of a service fee.
FAQ about Internships in Berlin, Germany
Piktalent Services for Germany
We can provide a range of services to make your internship experience unforgettable.