Discover all you need to know to get an internship, student placement or entry job in Luxembourg
Immerse yourself in the vibrant Luxembourgish culture
Discover life-changing internships and job opportunities in Luxembourg with Piktalent. Unleash your career potential as a student or recent graduate. Count on our expert guidance to transform your professional aspirations into reality.
Embark on a transformative career journey in lively Luxembourgish cities, empowered by our extensive network. Discover outstanding opportunities with esteemed companies, paving the way to success. Start your exploration now and forge an extraordinary path to a fulfilling career!
Piktalent Services for Luxembourg
We provide a range of services to make the internship experience unforgettable.
Legislation and Requirements for working in Luxembourg
Rely on our steadfast support to enhance your Luxembourg experience. We provide essential information and guidance for a seamless journey towards a prosperous career in this dynamic nation.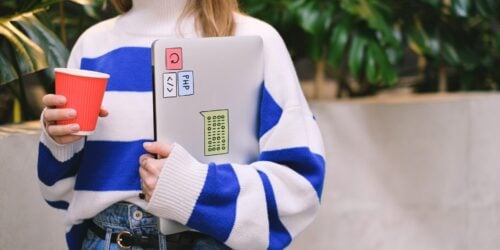 Piktalent Eligibility and Guidelines
For a smooth application process for jobs or internships in Luxembourg through Piktalent, it's crucial to familiarize yourself with the necessary eligibility criteria and guidelines required to work in the country.
Our internships range from 3 to 12 months and offer opportunities in a wide range of industries, including but not limited to:
Luxembourg Featured Cities
Luxembourg is a small country in Western Europe.
The Luxembourgish economy
Despite its size, Luxembourg is known for its high level of economic and social stability, as well as its excellent infrastructure. The Luxembourg economy is based on banking and finance, steel production, food processing and tourism, as well as information technology. Due to its location, Luxembourg has been a major transportation hub for Europe for centuries. There are many international companies with offices in Luxembourg, including Amazon, Google and Skype.
Luxembourgers are known for their love of food and wine. There are many restaurants and wine bars in Luxembourg City. The culture of Luxembourg is a mix of French and German influences, with a strong focus on tradition and family values. The lifestyle in Luxembourg is relaxed and comfortable. The people are known for being friendly and welcoming. And the food is typical European cuisine, with a focus on meat and potatoes, also very rich, with many traditional dishes that are popular both in Luxembourg and abroad. The lifestyle in Luxembourg is very pleasant, with a mix of city life and nature. The cities are vibrant and full of culture, while the countryside is full of lovely villages and forests. There are plenty of activities to do in Luxembourg, both in the cities and the countryside.
There are many job opportunities in Luxembourg for young people, especially in the financial sector. The culture is welcoming and multicultural. Internships and first jobs are available in many different sectors in Luxembourg. If you are looking for a new challenge and want to experience life in a different country, then Luxembourg is the place for you!
The country has a strong economy and a high standard of living and much to offer, both in terms of jobs and culture. So if you're looking for an exciting and prosperous place to start your career, Luxembourg is the place for you! So if you're ready to take on the challenge of starting your career in Luxembourg, browse through our list of jobs and internships below!
Discover an exhilarating career challenge in Luxembourg—a perfect destination to pursue your ambitions and embrace exciting opportunities!
Get to know Luxembourg with
Piktalent
Luxembourgish (Lëtzebuergesch)
French
German
Winter 0°C to 5°C (32°F to 41°F) Summer 17°C to 23°C (63°F to 73°F)
2,000 -3,000 EUR per month ($2197,30 –  $3295,95 US dollars)
According to data from 2021, the average annual salary in Luxembourg is around 60,000 – 70,000 EUR per year