Discover Stuttgart, Germany's vibrant metropolitan city
Are you eager to expand your skillset and immerse yourself in the bustling city of Stuttgart? Look no further than our internship programs, where you'll have the opportunity to gain hands-on experience in a range of fields while exploring one of Germany's most dynamic and vibrant cities.
Our team has a proven track record of delivering exceptional internships and cultivating strong partnerships with some of the best companies in Stuttgart, providing you with unparalleled access to top-notch opportunities.
Don't let this chance to gain valuable international work experience and create unforgettable memories in Stuttgart pass you by. Join us and embark on the journey of a lifetime!
Benefits of Interning in Stuttgart
Unlock a world of possibilities with an internship in Stuttgart, the perfect destination to realize your career dreams. Boasting a diverse array of professional opportunities, and much more.
 Knowledge at High-Tech Industry
Stuttgart is home to many high-tech companies, especially in the automotive sector, providing ample opportunities for internships in cutting-edge technologies.
Take the wheel of your career
Interning in Stuttgart could prove to be the key that opens up countless career opportunities. With first-hand knowledge and skill building, you will gain an advantage over your competitors as well as invaluable experience in a fast paced industry.
Experience the best of Stuttgart's rich heritage
Stuttgart offers a unique cultural experience, including museums, art galleries, music and cultural festivals, and historical landmarks, allowing interns to immerse themselves in German culture.
Drive Your Career Forward with Industry Connections
An internship in Stuttgart is an invaluable step towards success, offering a unique opportunity to make connections with industry giants and boosting your prospects of landing the dream job after graduating.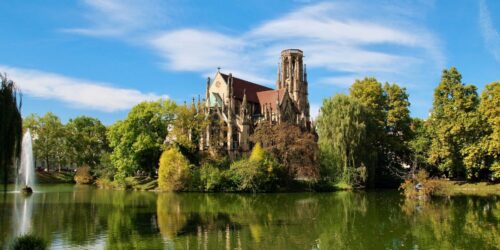 Places you need to visit in Stuttgart
Our program offers internships in a variety of fields and the duration of the internships varies depending on the program but typically ranges from 3 to 12 months. These programs offer valuable work experience in a range of fields, including but not limited to:
Piktalent is an online platform where students, educational institutions and companies can find each other with ease. It's free to register, apply for vacancies and use our system. What's more, all our basic services are completely free for students and educational institutions to use.
For students or educational institutions who require extra help and personal support in organizing mobility placements, we have custom solutions- that may require the payment of a service fee.
FAQ for Internships in Stuttgart, Germany
Piktalent Services for Germany
We can provide a range of services to make your internship experience unforgettable.