Young Talent Recruitment in Germany: Recruit, find, hire interns
Hire Top Young Talent in Germany with

Piktalent's

Custom Recruitment Solutions
Looking to hire top young talent for your team in Germany? Discover Germany's most promising young talent with Piktalent's tailored recruitment services. Our solutions are designed to meet your unique needs and ensure a seamless hiring process.
We have a seasoned team to help you discover the best young talent in Germany. With a deep understanding of various industries and personalized attention to your needs.
Choose Piktalent for your recruitment needs in Germany and discover why we're the go-to choice for companies seeking skilled and motivated young professionals. Contact us today to learn more and get started on finding your next star employee.
Recruit Native Interns and Graduates for Teaching Jobs in Germany
Connect with universities that offer native german teaching assistants 
Make your educational institution soar by hiring the talented and passionate interns and graduates from Piktalent! Our specialized recruitment services ensure you find individuals who understand the unique needs of your school, as well as have a keen interest in pursuing teaching roles. Don't settle for anything less: tap into our network today to secure top talent that will help take your learning environment to new heights!
Our recruitment process begins with a thorough analysis of your specific needs and requirements. From there, we source and screen qualified candidates who have the necessary skills and experience to excel in your institution in Germany. We prioritize native speakers of the target language, as they bring a level of fluency and cultural understanding that can greatly enhance the learning experience for students. Our recruitment experts specialize in finding talented native interns and graduates for teaching jobs across a wide range of subjects and levels, including German language and culture.
Additionally, our interns and graduates are carefully selected for their ability to communicate effectively, engage with students, and adapt to new environments in Germany.
We also provide ongoing support and guidance throughout the recruitment process, ensuring a smooth and efficient experience for you and your young talent. Our services are designed to make your recruitment process stress-free and efficient, allowing you to focus on providing the best education possible for your interns and graduates in Germany.
Let us help you find your next teaching intern and take your institution's education to the next level in Germany!
Register now
With our help, you can find the perfect intern or graduate to meet your teaching needs in Germany.
Click Here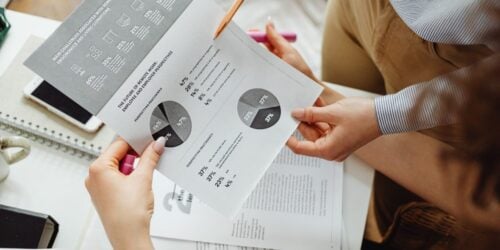 Register now
Don't miss out on the opportunity to attract top business and marketing talent to your German team! 
Click Here
Germany's Top Marketing and Business Interns and Graduates

Discover Piktalent's recruitment program for business and marketing interns and graduates in Germany. You'll get access to a unique talent pool that grants you an edge over competition in today's market while having personalized support throughout the process. Also, Germany is known for its strong education system and producing some of the best graduates in business and marketing worldwide.
As a business owner, you know that your team is the driving force behind your success. At Piktalent, we help you find the right marketing and business talent to take your company to the next level. We source our candidates from the best universities and training schools worldwide and use a highly selective recruitment process to ensure that we present you with the most qualified and competent candidates. With us you can trust that you'll find the perfect fit for your company's needs.
Hiring marketing interns and graduates in Germany can provide your company with a range of advantages, including:
Obtain fresh perspectives and innovative ideas from motivated young talent

Outpace your competitors with a marketing team at the cutting edge of industry trends and strategies
Maximize your budget without compromising quality
In a competitive market like Germany, having the right talent can make all the difference. Let us help you find the best marketing and business interns and graduates for your team!
Find Top IT and Graphic Design Talent in Germany
Boost Your Business with Creative and Technical Expertise: Hire Our Top Interns and Graduates
Are you a German company looking to find the best IT or graphic design intern or graduate for your team? Look no further than our program. Our IT and graphic design program specializes in pairing companies with highly motivated interns and graduates who are passionate about learning and making a difference. With access to a diverse pool of candidates, you'll be able to reduce recruitment costs and increase workplace diversity. Our program provides valuable work experience, industry-specific training, and networking opportunities for candidates while offering a range of benefits for companies.
Our program targets two types of profiles:
2nd and 3rd year IT or Graphic Design students
Final year or Masters IT or Graphic Design students
Graduate in IT or Graphic Design
This three groups of candidates are well-qualified and possess the skills and knowledge necessary to succeed in their fields. However, 2nd and 3rd-year students are best suited for companies seeking support with basic tasks, while final-year or Masters students, and graduates are ideal for companies seeking candidates capable of developing projects independently and starting a professional career in the company. 
Don't miss out on the chance to recruit top talent in Germany!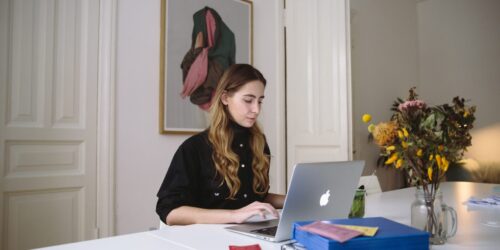 Register now
Discover the Perfect IT or Graphic Design Intern and Graduate to Help Your Business Thrive.
Click Here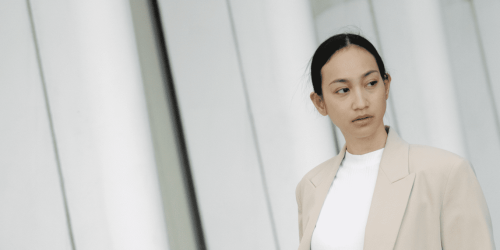 Register now
Don't miss out on the opportunity to attract top business and marketing talent to your team! 
Click Here
Recruit the best Hospitality and Tourism Young Talent in Germany

In the competitive hospitality and tourism industry in Germany, it can be a challenge to find and recruit top talent. That's where Piktalent comes in.
Our recruitment program specializes in connecting businesses like yours with talented students and graduates from around the world. From skilled chefs and waitstaff to experienced bar staff and customer service representatives, we can help you find the ideal candidates for your open positions. Our team of experts understands the unique challenges and opportunities facing the hospitality and tourism industry in Germany and will work tirelessly to find the best candidates for your business.
Don't settle for anything less than the best. Partner with us today and elevate your hospitality or tourism business to the next level.
Unlock the potential of your hospitality or tourism business with top talent. Partnering with us today could make all the difference – don't settle for second-best!
We can provide a range of services to make your internship/job experience unforgettable.