Experience Frankfurt's 'Manhattan' skyline, and discover this dynamic business hub and its unique energy
Are you a young professional eager to broaden your horizons and gain valuable international work experience? Look no further than Frankfurt, Germany – a dynamic city bursting with opportunities and culture!
From iconic monuments to world-class dining, there's always something to see and do in Frankfurt. And when the sun goes down, immerse yourself in the city's legendary nightlife, with countless bars and nightclubs just a short walk away. Join Piktalent and begin your career in Frankfurt, the city that never sleeps.
Experience the best in investment, research, and academic advancement in Frankfurt with our internship programs. Start your journey to success today!
Benefits of Interning in Frankfurt
Frankfurt is not just a dynamic centre of global business – it's also an exciting place for cultural exploration and personal growth. Be prepared to be energized by the wealth of opportunities that this vibrant city has in store! Exploring a global city offers countless benefits! 
Unlocking career opportunities in a global business hub
Frankfurt is home to many international companies and organizations, providing interns with excellent opportunities to gain valuable work experience and professional development. 
Building valuable connections for professional growth
Frankfurt offers many opportunities for networking, whether through business connections, professional associations, coworking spaces, or social events. Building a strong network in Frankfurt can be valuable for professionals looking to advance their careers and connect with like-minded individuals.
Developing essential life skills through a rewarding experience
Interning in a new city can be a challenging but rewarding experience, helping interns develop important life skills such as adaptability, independence, and cultural sensitivity.
A chance to immerse yourself in a new culture
Experience Frankfurt's unique culture and way of life through its monuments, sports events, shopping streets, international cuisine, and vibrant nightlife. Immerse yourself in the city's rich history, architecture, and diverse customs. There's something for everyone in Frankfurt!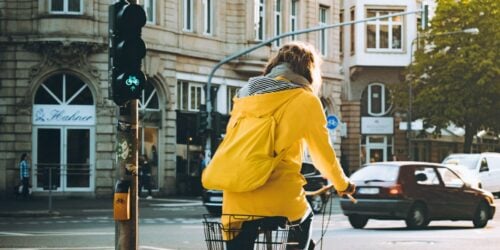 Our program offers internships in a variety of fields and the duration of the internships varies depending on the program but typically ranges from 3 to 12 months. These programs offer valuable work experience in a range of fields, including but not limited to:
Piktalent is an online platform where students, educational institutions and companies can find each other with ease. It's free to register, apply for vacancies and use our system. What's more, all our basic services are completely free for students and educational institutions to use.
For students or educational institutions who require extra help and personal support in organizing mobility placements, we have custom solutions- that may require the payment of a service fee.
FAQ about Internships in Frankfurt, Germany
Piktalent Services for Germany
We can provide a range of services to make your internship experience unforgettable.