Germany: Eligibility and Guidelines for Students and Recent Graduates
Unlock the Doors to Your Dream Internship in Germany
Are you dreaming of an internship in Germany but unsure of your eligibility? Look no further! That's where Piktalent comes in. We're experts in internship arrangements and can guide you through the process no matter your nationality or personal situation.
In this guide, we'll discuss the eligibility requirements and guidelines for internships in Germany, so you can be fully prepared for this exciting opportunity. 
There are various types of internships available in Germany, catering to different needs and circumstances. It's important to note that the availability and specific characteristics of internships may vary between different industries, companies, and educational institutions in Germany. It's advisable to research and consult with relevant sources, such as career services or internship coordinators, to explore the internship options available in a specific field or location.
In Germany, the minimum wage for internships depends on the duration of the internship and whether it is considered a voluntary or mandatory internship.If a voluntary internship in Germany lasts longer than three months, the intern is entitled to receive at least the statutory minimum wage. In September 2021, the current minimum wage in Germany was €9.60 per hour. This minimum wage applies to most industries and sectors.
Eligibility Requirements for Internships in Germany
To be eligible for an internship in Germany, you must generally meet the following requirements:
To be eligible for an internship in Germany, you generally need to be enrolled in a university or higher education institution, with some internships requiring enrollment in a specific field of study.
Language skills are important, with English often sufficient for international companies but proficiency in German preferred for local companies.
Certain internships may have specific educational requirements or preferences. Non-EU/EEA nationals usually need a work permit or visa, while EU/EEA nationals typically don't require a visa. Compliance with additional regulations set by the educational institution or program offering the internship is also necessary.
For European citizens, it is really easy to do a placement in Germany:
Citizens of EU member states have the freedom of movement within the EU, which includes the right to work and do internships in Germany without any restrictions. EU nationals do not require a work permit or visa to pursue an internship in Germany.
It's important to note that while there are no legal barriers, some internships may still have specific requirements or regulations imposed by the employer or educational institution offering the internship. These requirements may include language proficiency or specific qualifications.
If you are not an EU citizen, the process can be more complex, but we're here to guide you through it all.
Take a look at our section on documentation for Students and Employees in Germany, in the right column.
Guidelines for Internships in Germany
Here are some guidelines to help you find and secure an internship in Germany:
Start your search early: Begin your search at least six months before you plan to start your internship.

Use online resources: Piktalent and job portals are great way to find internship opportunities.

Network: Attend job fairs and networking events to meet potential employers and make connections.

Prepare your application: Make sure your application includes a cover letter, CV, and any relevant certifications or diplomas.

Be patient: The application process for internships in Germany can be lengthy, so be prepared to wait.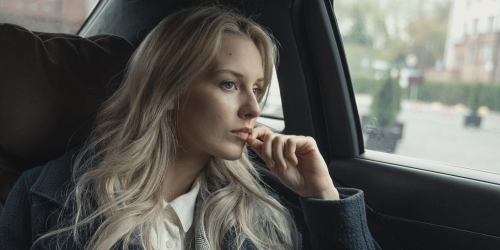 Germany Cultural Considerations
When participating in an internship in Germany, it's important to understand and respect the cultural norms and practices of the country. Here are some things to keep in mind: 
Piktalent Services for Germany
We can provide a range of services to make the internship experience unforgettable.
Frequently Asked Questions