Germany: Eligibility and Guidelines for Students and Recent Graduates
Unlock the Doors to Your Dream Internship in Germany
Are you dreaming of an internship in Germany but unsure of your eligibility? Look no further! That's where Piktalent comes in. We're experts in internship arrangements and can guide you through the process no matter your nationality or personal situation.
In this guide, we'll discuss the eligibility requirements and guidelines for internships in Germany, so you can be fully prepared for this exciting opportunity. 
There are various types of internships available in Germany, catering to different needs and circumstances. It's important to note that the availability and specific characteristics of internships may vary between different industries, companies, and educational institutions in Germany. It's advisable to research and consult with relevant sources, such as career services or internship coordinators, to explore the internship options available in a specific field or location.
In Germany, the minimum wage for internships depends on the duration of the internship and whether it is considered a voluntary or mandatory internship. As of 2023, the minimum wage for internships that meet certain criteria (not mandatory and longer than 3 months) is €12 per hour. This minimum wage applies to most industries and sectors. A full-time intern for a non-mandatory internship which lasts at least 3 months earns the German Federal minimum wage of €12 an hour or €1,920 per month.
Eligibility Requirements for Internships in Germany
Germany, renowned for its world-class universities, is also a top choice for internships and professional training. If you're considering an internship in Germany, it's essential to be updated with the latest regulations and requirements.
General Eligibility:
Open to All: Germany welcomes everyone, irrespective of age, gender, or religious beliefs, to pursue internships or training in their field of interest.
Language Proficiency: While some institutions might require fluency in German, others might be content with basic German skills. However, for international companies, English often suffices.
Pre-arranged Internship: Before heading to Germany, it's crucial to secure your internship or training position. This is especially vital for non-EU nationals who need a visa.
For EU/EEA Nationals:
Enjoy the freedom of movement within the EU, allowing them to work and intern in Germany without restrictions.
No need for a work permit or visa.
However, specific requirements or regulations might be imposed by the employer or educational institution.
For Non-EU Nationals:
Visa Requirements: If you hail from countries outside the EU/EEA, you'll likely need a visa for your internship. This includes countries like Australia, Canada, Israel, Japan, the Republic of Korea, New Zealand, and the USA. While these nationals don't need a visa for entry, they must apply for a residence permit upon arrival in Germany to legally pursue their internship.
Work Permit: If you intend to start working immediately upon entering Germany, you'll need to apply for a work permit in advance.
Documentation: Along with the standard visa application documents, you'll need a ZAV consent letter from the Bundesagentur für Arbeit, a deputation/no-objection letter from your local employer or university, an approval letter from the German company/institution, and proof of qualification.
Financial Considerations:
Not all companies and institutions offer paid internships in Germany. Ensure you're aware of the payment terms before committing.
As of 2023, foreigners in Germany need a minimum of €934 per month for living expenses, totaling €11,208 annually.
Duration & Extension:
The maximum validity of an internship/training visa is 12 months, depending on the length of your internship.
Extensions might be possible under specific circumstances, such as the company wishing to extend your internship.
Family Members:
If you're in Germany on an Internship/Training Visa and wish for your family to join, they can apply for a Tourist/Visitor visa. However, a Family Reunion Visa isn't applicable in this scenario.

It's important to note that while there are no legal barriers, some internships may still have specific requirements or regulations imposed by the employer or educational institution offering the internship. These requirements may include language proficiency or specific qualifications.
Take a look at our section on documentation for Students and Employees in Germany, in the right column.
Guidelines for Internships in Germany
Here are some guidelines to help you find and secure an internship in Germany:
Start your search early: Begin your search at least six months before you plan to start your internship.

Use online resources: Piktalent and job portals are great way to find internship opportunities.

Network: Attend job fairs and networking events to meet potential employers and make connections.

Prepare your application: Make sure your application includes a cover letter, CV, and any relevant certifications or diplomas.

Be patient: The application process for internships in Germany can be lengthy, so be prepared to wait.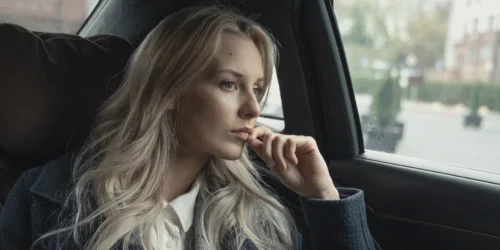 Germany Cultural Considerations
When participating in an internship in Germany, it's important to understand and respect the cultural norms and practices of the country. Here are some things to keep in mind: 
Piktalent Services for Germany
We can provide a range of services to make the internship experience unforgettable.
Frequently Asked Questions