Your guide to securing internships, student placements, and entry jobs in The Netherlands
Embark on a captivating voyage through The Netherlands
Immerse yourself in the dynamic charm of the Netherlands, a country that marries historical innovation with modern living. From the iconic canals of Amsterdam, a city interlaced with over 1,200 bridges, to the towering windmills dotting the countryside, the Netherlands offers a picturesque backdrop for a flourishing career. Did you know? The Netherlands was home to the world's first stock market, showcasing its long-standing spirit of entrepreneurship and commerce.

As the world's tallest people, the Dutch stand tall not only in stature but also in their contributions to art, culture, and technology. The Netherlands is not just about its postcard-perfect tulip fields; it's also the world's biggest flower exporter, symbolizing its global impact in horticulture. With more than a quarter of its land below sea level, the country is a testament to human ingenuity in water management, often leading the way in sustainable practices. For students and recent graduates eager to dive into an environment that's as intellectually stimulating as it is aesthetically pleasing, Piktalent is your gateway. We connect you with exceptional internship and job opportunities across Dutch cities like Amsterdam, Rotterdam, and Utrecht.
Piktalent Services for The Netherlands
We provide a range of services to make the internship experience unforgettable.
Legislation and Requirements for working in the Netherlands
We are dedicated to making your internship experience in the Netherlands enjoyable and rewarding. Our comprehensive support and abundant resources ensure you have everything you need to kick-start your career with confidence.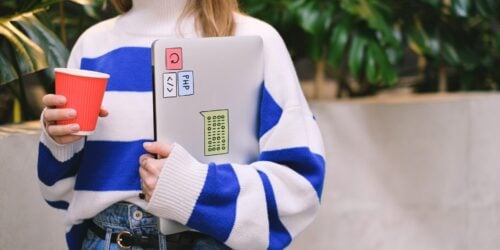 Piktalent Eligibility and Guidelines
Before applying for a job or internship in the Netherlands through Piktalent, it's important to understand the eligibility and guidelines required to work in the country.
Our internships range from 3 to 12 months and offer opportunities in a wide range of industries, including but not limited to:
The Netherlands Featured Cities
The Netherlands is a country located in West Europe. 
The Dutch economy, renowned for its innovation and diversity across various sectors, faced a cooling period in the first half of 2023. Despite a robust performance in 2022, real GDP saw a decrease, attributed to high inflation rates impacting consumer spending and a contraction in exports. However, the Dutch labour market remains resilient, with low unemployment and significant wage growth, which is expected to support a modest recovery in consumer spending and real wages in the latter half of the year. The financial sector continues to be a cornerstone of the Dutch economy, with Amsterdam maintaining its status as a key European financial hub. The government's commitment to fostering innovation and entrepreneurship remains unwavering, with a particular emphasis on sustainability and international collaboration.
The Netherlands' cultural landscape is as diverse as ever, with its history of international trade and immigration enriching its cuisine, festivals, and community life. The Dutch are known for their direct communication style, tolerance, and liberal values, which continue to thrive. The cycling culture remains a staple of Dutch life, promoting sustainability and health. 
The Dutch workweek, ranging from 36 to 40 hours, exemplifies the country's dedication to work-life balance. Legal frameworks ensure workplace equality and inclusivity, with a strong stance against discrimination. Dutch work culture encourages open communication, collaborative decision-making, and flat organizational hierarchies. Professional development is a priority, with companies investing in training to enhance skills and knowledge.
Experience the unique blend of work and lifestyle that the Netherlands offers. With its robust economy, vibrant culture, and inclusive work environment, the Netherlands presents a landscape of opportunities for those seeking to thrive in Europe.
Get to know The Netherlands with
Piktalent
Winter 2°C to 6°C (36°F to 43°F) Summer 17°C to 20°C (63°F to 68°F)
€1,260 – € 2,250 per month (around $1,350 – $2,400 US dollars)
The minimum wage in 2023 starts at €1,934.00 per month for adults, with variations based on age