Your guide to securing internships, student placements, and entry jobs in The Netherlands
Embark on a captivating voyage through The Netherlands
Attention all students and recent graduates aspiring for an exceptional internship or job experience in the Netherlands! Introducing Piktalent, your ultimate path to life-changing opportunities.
Unleash unparalleled opportunities in renowned Dutch cities. Through our exclusive alliances with leading companies and organizations, we offer groundbreaking experiences that propel you towards extraordinary success.
Piktalent Services for The Netherlands
We provide a range of services to make the internship experience unforgettable.
Legislation and Requirements for working in the Netherlands
We are dedicated to making your internship experience in the Netherlands enjoyable and rewarding. Our comprehensive support and abundant resources ensure you have everything you need to kick-start your career with confidence.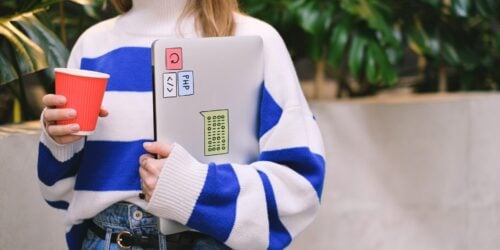 Piktalent Eligibility and Guidelines
Before applying for a job or internship in the Netherlands through Piktalent, it's important to understand the eligibility and guidelines required to work in the country.
Our internships range from 3 to 12 months and offer opportunities in a wide range of industries, including but not limited to:
The Netherlands Featured Cities
The Netherlands is a country located in West Europe. 
The Dutch industry is known for its diversity and innovation across various sectors. The Netherlands has a strong and well-developed industrial base, with key industries contributing to its economy.
The Dutch financial sector is robust, with Amsterdam serving as an important European financial hub. The country is home to major banks, insurance companies, and financial technology (fintech) startups.
The Dutch government actively supports innovation, research and development, and entrepreneurship, fostering a favourable business climate. The country's industry is characterized by a focus on sustainability, innovation, and international collaboration.
The Netherlands is a culturally diverse country with a history of international trade and immigration. This diversity is reflected in its cuisine, festivals, and the presence of various ethnic communities.
The Dutch culture is characterized by its straightforward and candid communication style. With a rich tradition of tolerance and liberalism, the Netherlands embraces diversity and progressive values. The Dutch also foster a strong bicycling culture, utilizing cycling as a prevalent mode of transport. Their profound reverence for nature and outdoor pursuits is evident, while punctuality is highly regarded, and deadlines are treated with utmost seriousness.
In the Netherlands, the standard workweek typically spans 36 to 40 hours, with a focus on preserving a healthy work-life balance. The country upholds a robust dedication to workplace equality and inclusivity, reinforced by legal measures that prohibit discrimination based on gender, age, race, religion, and sexual orientation. Dutch employees are actively encouraged to voice their opinions, offer feedback, and actively engage in decision-making processes. Moreover, Dutch companies often adopt flatter hierarchical structures, fostering a collaborative environment where employees can contribute and take initiative. To further augment professional growth, companies frequently provide training opportunities to enhance employees' skills and knowledge.
Embark on a remarkable journey of work and living in Europe, where the Netherlands offers a wealth of extraordinary opportunities and a truly enriching lifestyle just waiting to be discovered!
Get to know The Netherlands with
Piktalent
Winter 2°C to 6°C (36°F to 43°F) Summer 17°C to 20°C (63°F to 68°F)
€1,260 – € 2,250 per month (around $1,350 – $2,400 US dollars)
From 2021, the average annual salary in France was around €38,000 to €45,000.