Erasmus+ Mobility and Projects Services in Germany
Open Doors to Opportunities in Germany: Explore the World with Erasmus+

| Piktalent

Programs in Germany
Unlocking your potential and gaining new skills has never been easier! With Erasmus+ Piktalent you can take part in international opportunities ranging from tailor-made projects to mobility programs in Germany. Explore the world while expanding experience and knowledge— offer yourself a chance to broaden your horizons with us today!
Our team of professionals is devoted to crafting a program tailored just for you. We are your go-to source for Erasmus+ projects, internships abroad or custom-made programs in Germany – no matter what global experience you're seeking!
Discovering Further Details on Erasmus+ Program in Germany
If are you a student or recent graduate, then you probably have heard about the Erasmus+ program already. Discover what it is exactly!
Erasmus+ is a dynamic European Union (EU) program that's transforming education, training, and youth work. Designed to empower and equip students and young people with the skills and knowledge they need to succeed, Erasmus+ is driving cooperation and mobility between countries. Whether you're looking to study abroad, gain work experience, or develop your leadership skills, Erasmus+ provides funding for a range of exciting activities, including:
Boundless horizons for students and graduates with individual mobility opportunities
Innovates and shares best practices with collaborative cooperation
Drive policy reform with our support
We'll guide you through every step, from how to apply to what's waiting for you. 
Don't let this unique opportunity pass you by – begin your Erasmus+ adventure now and experience the life transformation that lies ahead.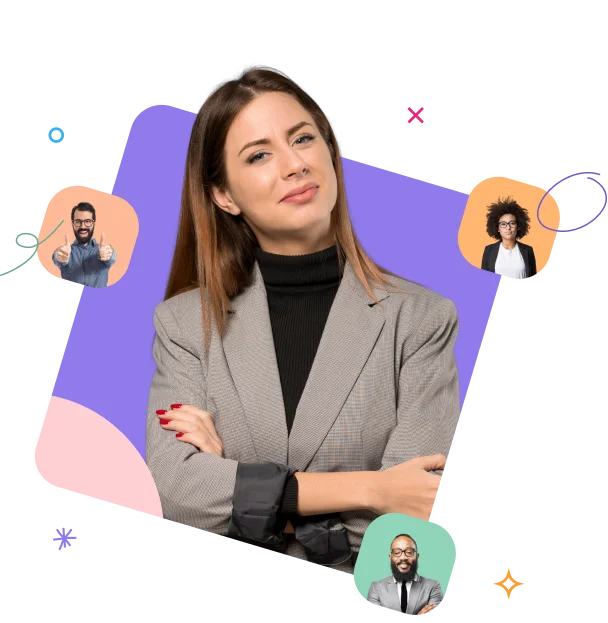 Choose Piktalent for Your Erasmus+ Mobilities and Projects in Germany
At Piktalent, our team boasts a wealth of experience and expertise in designing and managing Erasmus+ initiatives. We pride ourselves on our personalized and flexible approach, tailored specifically to meet your unique needs and expectations. Here are just a few reasons to choose us:
Customized solutions: 

We can craft the perfect solution for you with our programs and projects tailored to meet your objectives, preferences, and allocated funds.

Full-service: Let us handle your travel needs, from the initial planning stages to providing comfortable accommodations and comprehensive assistance.
Professional guidance: Our team of experts will guide you every step of the way, providing unbeatable counsel that ensures a hassle-free and successful outcome.
Networking occasions: Our expansive connections can help spotlight your talents, opening the door to incredible new prospects.
Quality assured: At our core, we're committed to providing exceptional service that exceeds your expectations. That's why we hold ourselves to the highest standards of quality, safety, and sustainability in everything we do
Our Erasmus+ Services for Germany
Unlock endless possibilities with
Piktalent

, a wide range of Erasmus+ services, carefully crafted to cover a multitude of fields and sectors.

Giving you the chance to explore new areas and unlock your full potential. Some of our services include:
Erasmus+ mobility projects & Erasmus+ youth exchange in Germany
Mobility of students and graduate: We offer internship, traineeship or placement opportunities in a variety of sectors including business, engineering, education and hospitality. Our program can help you kick-start your career!
Erasmus+ strategic partnerships in Germany
Managing projects: Erasmus+ projects are a powerful tool for fostering innovation, cooperation, and social inclusion across communities. We help organizations create strategies that support capacity building and youth exchanges with lasting impact.
Documentation and assistance: We provide everything you need to make your Erasmus+ journey a success – details, documents, support and safeguards for health, safety and well-being. 
Contact us
Ready to take your education and career to the next level with Erasmus+ mobility and project opportunities? 
Click Here
We can provide a range of services to make your internship experience unforgettable.