Unlock the Path to Your Dream Internship, Student Placement, or Entry Job in the UK
Immerse Yourself in the Vibrant Scene of the UK
Looking for an internship or job opportunity that will transform your career? We offer just that! Take the first step towards unlocking your full potential and apply now for an unforgettable journey in the UK.
At Piktalent, our mission is to link talented and skilled young professionals with exceptional opportunities in top metropolitan areas throughout the UK. With our strong partnerships with prominent English enterprises and businesses, we provide unparalleled access to avant-garde prospects that can unlock the path to your success.
Piktalent Services for UK
We can provide a range of services to make your internship experience unforgettable.
English Work Regulations and Requirements
We believe that your internship experience in the UK should not only be enriching, but also fulfilling. To ensure that you have all the necessary tools to kickstart your career with confidence, we provide comprehensive assistance and resources.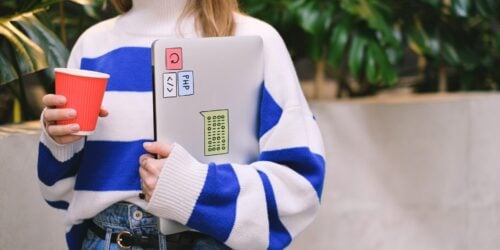 Piktalent Eligibility and Guidelines
Before applying for a job or internship in UK through Piktalent, it's important to understand the eligibility and guidelines required to work in the country.
Our internships range from 3 to 12 months and offer opportunities in a wide range of industries, including but not limited to:
The United Kingdom of Great Britain and Northern Ireland (UK) 
The English economy is one of the largest and most diversified in the world, with a Gross Domestic Product (GDP). The economy is driven by a range of industries, including finance, professional services, manufacturing, and retail. In recent years, the UK has faced some challenges, including the uncertainty around Brexit and the impact of the COVID-19 pandemic. 
The Bank of England, which is the central bank of the UK, has also implemented measures to support the economy, such as reducing interest rates and implementing quantitative easing. Overall, the English economy is generally considered to be strong and resilient, with a skilled workforce and a reputation for innovation and entrepreneurship. However, like any economy, it faces challenges and uncertainties, particularly in the current global economic climate.
English culture is rich and diverse, with a long and fascinating history that has left a lasting impact on the world. From literature and art to music and fashion, England has a distinctive cultural identity that is celebrated around the globe.
One of the most famous aspects of English culture is its literature, with writers like Shakespeare, Jane Austen, and Charles Dickens among the most widely read and respected in the world. The country is also known for its love of football (soccer), as well as for its iconic landmarks such as Big Ben, Buckingham Palace, and Stonehenge.
One of the key features of the UK work environment is a focus on professionalism and efficiency. Time management is highly valued, and punctuality is considered essential. Meetings and appointments are typically scheduled in advance, and it is expected that participants arrive on time and are well-prepared.
UK workplaces are often quite structured, with clear hierarchies and a focus on clear communication and collaboration. There is generally a strong emphasis on teamwork and collaboration, and employees are often expected to be proactive and take initiative to contribute to the success of the organization.
Overall, the work environment in the UK is generally professional, structured, and focused on collaboration and teamwork. However, as with any country, there can be significant variation depending on the industry and individual company culture.
The UK is an ideal destination for those seeking a great work and living experience!
Discover UK through
Piktalent
Winter 2-7°C (36-45°F) Summer 18-23°C (64-73°F)
£900-£1,200 pounds per month ($1,200-$1,600 USD)
According to data from the Office for National Statistics (ONS) in 2021, the average annual salary in the UK across all occupations was around £31,500 pounds per year