Internships in Dusseldorf
Experience Dusseldorf Like a Local with our Internship Program
With its thriving economy, rich cultural heritage, and vibrant nightlife, Dusseldorf is the perfect place to immerse yourself in a dynamic city while gaining hands-on experience in your field.
At Piktalent, we specialize in connecting young professionals with top companies in Dusseldorf, ensuring that you have access to the best opportunities available. Our team of experts has years of experience in providing high-quality internships and customized recruitment services tailored to your specific needs.
With our program, you'll have the chance to explore the city, make new friends, and build a professional network that will last a lifetime. Plus, you'll gain valuable international work experience that will set you apart from the competition.
Benefits of Interning in Dusseldorf
Interning in Dusseldorf is a unique opportunity to gain invaluable experience in your field while immersing yourself in one of Germany's most vibrant cities. Here are some of the benefits of our internship program:
Discover the best of Dusseldorf
The vibrant city of Dusseldorf is the perfect destination for visitors and locals alike. Explore a world of art, culture, shopping opportunities and thrilling nightlife – something new to discover around every corner!
 International business hub 
Dusseldorf is an international hub for business, offering unparalleled opportunities to gain work experience, build professional connections and make a lasting impact.
Discover the beauty and convenience of living in Dusseldorf
With the beautiful Rhine River running through its center, Dusseldorf is one of world's top destinations for living. Its superior public transportation network makes getting around effortless and ensures residents enjoy a luxurious lifestyle unmatched by many other cities.
Diverse internship opportunities
Dusseldorf is an exciting multi-faceted city, offering internships in the dynamic areas of fashion, media, finance and technology – all providing unique experiences!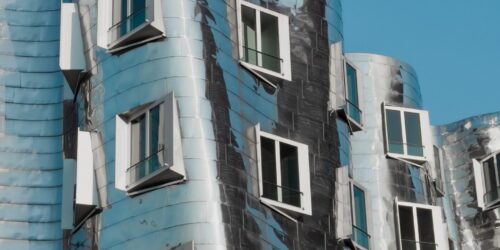 Our program offers internships in a variety of fields and the duration of the internships varies depending on the program but typically ranges from 3 to 12 months. These programs offer valuable work experience in a range of fields, including but not limited to:
Piktalent
is an online platform where students, educational institutions and companies can find each other with ease. It's free to register, apply for vacancies and use our system. What's more, all our basic services are completely free for students and educational institutions to use. For students or educational institutions who require extra help and personal support in organizing mobility placements, we have custom solutions- that may require the payment of a service fee.
FAQ about Internships in Dusseldorf, Germany
Piktalent Services for Germany
We can provide a range of services to make your internship experience unforgettable.