Discover all you need to know to get an internship, student placement or entry job in Malta
Malta Unveiled: History, Culture, and Sun-Soaked Shores
Welcome to Malta, an island nation rich in history and culture, seamlessly blending its ancient heritage with modern life. From the historic streets of Valletta to the bustling tourist hubs of Sliema and St. Julian's, Malta invites you to explore its unique landscapes and diverse opportunities.
Malta is celebrated for its extraordinary cultural tapestry, woven through centuries of varied influences. Did you know that Malta is home to the prehistoric Hal Saflieni Hypogeum, a UNESCO World Heritage site that offers a glimpse into ancient life and architectural prowess?
As you seek to advance your career in Malta, explore the myriad of prospects provided by Piktalent, your trusted partner in connecting dedicated students and recent graduates with promising opportunities across the Maltese Islands. Our extensive network of esteemed businesses and educational institutions in Malta opens doors to valuable experiences, helping steer you toward professional success. Begin your Maltese adventure today with Piktalent!
Piktalent Services for Malta
We offer a variety of services to ensure your internship experience in Malta is unforgettable.
Legislation and Requirements for working in Malta
Count on our unwavering assistance to enrich your time in Malta. We offer vital insights and direction for a smooth path towards a thriving career in this dynamic and welcoming country.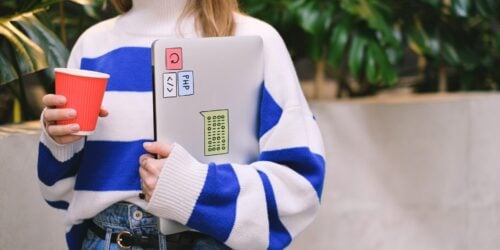 Piktalent Eligibility and Guidelines
For a smooth application process for jobs or internships in Malta through Piktalent, it's crucial to familiarize yourself with the necessary eligibility criteria and guidelines required to work in the country.
Our internships range from 3 to 12 months and offer opportunities in a wide range of industries, including but not limited to:
Malta Explored: Cities and Beyond
Malta's economy stands as a testament to its resilience and adaptability, diversifying from traditional industries to become a hub for technology, gaming, and services. The strategic location in the Mediterranean, coupled with a skilled workforce and EU membership, has attracted investment and fostered a business-friendly environment. Tourism remains a pillar of the economy, with the islands' rich history and stunning landscapes drawing visitors from around the world. Meanwhile, the iGaming and technology sectors have flourished, establishing Malta as a global player in these industries.
The Maltese government has been proactive in strengthening economic foundations, investing in education, skills training, and infrastructure to support growth and innovation. The commitment to sustainability is evident, with initiatives aimed at promoting renewable energy and eco-friendly practices, particularly within the tourism sector. As Malta continues on its path to recovery from the challenges of the COVID-19 pandemic, its economy is poised for growth, underpinned by a diverse and dynamic landscape of industries and a steadfast commitment to future-ready policies.
The Maltese Islands have been a cultural crossroads for millennia, resulting in a rich tapestry of traditions, languages, and customs. This bilingual nation takes pride in its heritage, while also embracing contemporary influences, creating a vibrant cultural landscape. The unique Maltese language embodies the islands' complex history. 
Religion plays a central role in Maltese culture, predominantly Catholic. The islands are dotted with grand churches. The Maltese are also guardians of ancient crafts, such as lace-making and glass-blowing, preserving these traditions for future generations. 
Malta's capital city, Valletta, a UNESCO World Heritage Site, stands as a testament to the country's rich history, with its well-preserved Baroque architecture and historic significance. The Maltese people, with their warm hospitality and deep-rooted traditions, invite visitors to delve into their unique culture, from exploring ancient sites and participating in traditional festivities, to savoring the local gastronomy. In doing so, one discovers a nation that is as resilient as it is welcoming, and as proud of its heritage as it is open to the future.
Work environment in Malta
The work environment in Malta is a unique blend of traditional values and modern practices, reflecting the archipelago's rich cultural heritage and dynamic economic landscape. With its strategic location and EU membership, Malta has cultivated a diverse labor market, offering a variety of opportunities across sectors like technology, finance, iGaming, and tourism. The workforce is notably multilingual and well-educated, creating a competitive yet community-oriented work culture. Additionally, the importance placed on work-life balance is a defining characteristic of the Maltese work environment, with employers and employees alike valuing the time spent with family and in leisure activities.
Adherence to EU labor laws ensures a standardized set of employee rights and protections, contributing to a secure and supportive work setting. Short commuting times, due to the country's compact size, further enhance job satisfaction and overall quality of life for professionals in Malta. The growing trend towards remote and flexible working arrangements, accelerated by the global pandemic, is also evident in Malta, supported by a robust digital infrastructure. Overall, the work environment in Malta offers a harmonious blend of tradition and innovation, ensuring both job satisfaction and a high quality of life for its workforce.
If you're interested in securing a position or internship in Malta, there's a wide array of opportunities waiting for you.
Get to know Malta with
Piktalent
Winter 9/16°C (48/61°F), Summer 21/34°C (70/94°F)
A single person estimated monthly costs are 800-1400 EUR (850-1480 USD or 700-1220 GBP). 
As of 2023, the average monthly gross salary in Malta is around 1800 EUR/Month (1900 USD/Month or 1570 GBP/Month).