Discover Bremen: Internship Opportunities in a Vibrant City
Looking to supercharge your career and explore a vibrant city? Look no further than Bremen, Germany. This thriving cultural hub offers hands-on experience in various fields, from tech and finance to hospitality and design.
With its rich history, stunning architecture, and bustling city centre, Bremen is the perfect place to work and play. Explore local museums, sample delicious cuisine, and immerse yourself in the vibrant cultural scene while gaining valuable international work experience.
So what are you waiting for? Take the first step towards your future by joining our internship program in Bremen today!
Benefits of Interning in Bremen
Interning in Bremen offers a unique opportunity to gain invaluable experience in your field while immersing yourself in one of Germany's most historic cities.
Ready to grow professionally?  Discover here some of the benefits:
Bremen is a major economic center in Germany, with many international companies based in the city. This makes it a great place to gain work experience and build your professional network.
Experience the best of culture 
Bremen has a rich cultural heritage, with a vibrant arts and music scene. Interning in Bremen gives you the opportunity to explore this cultural richness.
Discover a higher quality of life
Bremen is known for its high quality of life, with excellent public transportation, affordable housing, and access to green spaces.
Unlock a world of diversity and global experience
Bremen is a global city, with a diverse population and a thriving international community. Interning in Bremen gives you the opportunity to work alongside people from different cultural backgrounds, and gain international exposure.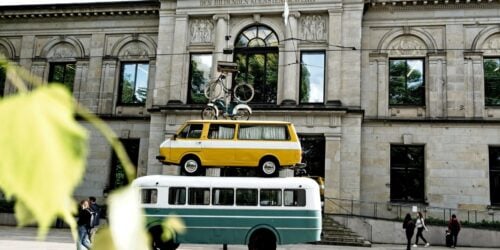 Our program offers internships in a variety of fields and the duration of the internships varies depending on the program but typically ranges from 3 to 12 months. These programs offer valuable work experience in a range of fields, including but not limited to:
Piktalent is an online platform where students, educational institutions and companies can find each other with ease. It's free to register, apply for vacancies and use our system. What's more, all our basic services are completely free for students and educational institutions to use.
For students or educational institutions who require extra help and personal support in organizing mobility placements, we have custom solutions- that may require the payment of a service fee.
FAQ about Internships in Bremen, Germany
Piktalent Services for Germany
We can provide a range of services to make your internship experience unforgettable.