Unlock opportunities for internships, student placements, and entry jobs in Italy
Experience the Richness of Italian Culture Firsthand
Discover the timeless beauty of Italy's architecture, from the iconic Colosseum in Rome to the magnificent Duomo in Florence. Immerse yourself in Italian cuisine, savouring authentic pasta, pizza, and gelato. Did you know that Italy is home to the oldest university in the Western world, the University of Bologna, founded in 1088?
Piktalent offers high-quality internships in Italy and has established strong partnerships with renowned companies across the country, ensuring you access to top-notch opportunities. From the bustling streets of Rome to the artistic hub of Florence and the fashion capital of Milan, Italy provides a diverse and inspiring backdrop for your internship experience.

Embark on an unforgettable adventure in Italy!
Piktalent Services for Italy
We can provide a range of services to make the internship experience unforgettable.
Italian Work Regulations and Requirements
We provide you with all the vital information and support you need to make your experience in Italy a pleasant and successful one. Discover the important details about Italy's legislation for students and graduates and get ready to embark on an exciting career journey.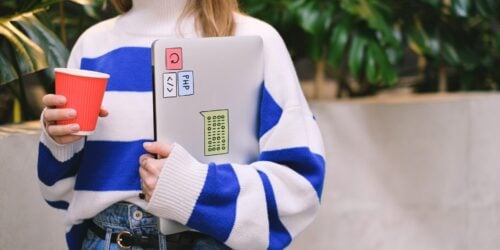 Piktalent Eligibility and Guidelines
Before applying for a job or internship in Italy through Piktalent, it's important to understand the eligibility and guidelines required to work in the country.
Our internships range from 3 to 12 months and offer opportunities in a wide range of industries, including but not limited to:
Italy boasts a rich and vibrant work culture.
Italy has the eighth-largest economy in the world, with a gross domestic product. Its economy is diversified, with the service sector being the largest contributor to GDP, followed by industry, and agriculture. Italy is known for its luxury fashion, automotive, and food and wine industries. Some of its major exports include machinery, pharmaceuticals, and chemical products. 
This beautiful country is a member of the European Union (EU) and trades extensively with other EU countries. Its top export partners include Germany, France, the United States, and the United Kingdom.
Italian culture is rich and diverse, spanning thousands of years of history, art, cuisine, fashion, and more. Italy is home to some of the world's greatest masterpieces of art and architecture, including the Colosseum, the Pantheon, the Sistine Chapel, the Duomo of Florence, and many more. Italian food is famous around the world for its fresh ingredients, simple yet flavorful recipes, and regional specialties. Italy is also renowned for its fashion industry, with designers such as Gucci, Prada, and Armani leading the way.
The work environment in Italy can vary depending on the industry and location, but in general, it is formal and hierarchical. Relationships between colleagues tend to be more formal than in some other cultures, and there is a strong emphasis on respect for authority and seniority.
Employees in Italy are entitled to a minimum of four weeks of paid vacation per year, and there are also several public holidays throughout the year. In addition, Italian law provides for a number of employee protections, including maternity and paternity leave, sick leave, and severance pay.
Overall, the work environment in Italy is regulated by strong labor laws and protections, and there is a strong emphasis on work-life balance. However, some industries and companies may have more demanding work schedules or less favorable working conditions.
If you're seeking a great work and living experience in Europe, Italy is an ideal destination!
Discover Italy through
Piktalent
Winter 5 to 15°C (41 to 59°F) Summer 30 to 35°C (86 to 95°F)
€800 to 2000 euros per month (around $877 to $2.156,82 US dollars)
According to data from 2021, the annual average wage is around 1,500 to 3,000 euros per month before taxes and deductions