Explore Bonn and Gain Professional Experience with Our Internship Programs
With a rich history and cultural offerings, as well as a dynamic business landscape, Bonn is the perfect destination for young professionals seeking to expand their skills and gain international experience.
At Piktalent, we're committed to providing exceptional internship opportunities and building strong relationships with leading companies in Bonn. Our experienced team will work closely with you to identify the best internships available, ensuring that you gain the most valuable and relevant skills for your future career.
Take a leap towards transforming your life and immerse yourself in the excitement of working in one of Germany's most vibrant cities.
Benefits of Interning in Bonn
Interning in Bonn, Germany is an amazing opportunity for young professionals looking to gain valuable experience while immersing themselves in the heart of Europe. Here are just a few of the benefits you can expect from our internship program:
Opportunities for aspiring professionals
Bonn's rich and vibrant professional landscape is home to a wide array of companies, offering aspiring professionals with the chance to explore new industries, gain invaluable work experience in their field, hone their skillset and create meaningful connections.
Immersing yourself in german culture and heritage
Bonn offers an invaluable opportunity to dive into the heart of German culture and explore its centuries-old traditions. From museums, galleries, and other cultural institutions to fascinating historical sites.
Exploring the city and beyond
Bonn is the ideal basecamp for your explorations in Europe! As a vibrant city situated right at its heart, you can enjoy all of what Bonn has to offer while taking advantage of easy access to other nearby cities and countries during any breaks from interning.
Gaining global experience and building skills for life
Interning abroad can be the experience of a lifetime, allowing you to explore the world while developing important skills like independence, adaptability and flexibility. You'll gain valuable insight into unfamiliar cultures and work practices that will serve as invaluable lessons on your journey.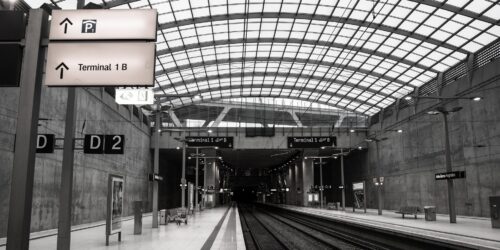 Places you need to visit in Bonn
Our program offers internships in a variety of fields and the duration of the internships varies depending on the program but typically ranges from 3 to 12 months. These programs offer valuable work experience in a range of fields, including but not limited to:
Piktalent is an online platform where students, educational institutions and companies can find each other with ease. It's free to register, apply for vacancies and use our system. What's more, all our basic services are completely free for students and educational institutions to use.
For students or educational institutions who require extra help and personal support in organizing mobility placements, we have custom solutions- that may require the payment of a service fee.
FAQ for Internships in Bonn, Germany
Piktalent Services for Germany
We can provide a range of services to make your internship experience unforgettable.