Discover all you need to know to get an internship, student placement, or entry job in Hungary
Experience the Charm of Hungarian Heritage
Dive deep into the rich mosaic of Hungary's history and culture, setting the stage for a unique career path. From the architectural marvels of Budapest, divided into two parts – Buda and Pest – by the Danube river, to the vast expanse of Lake Balaton, often referred to as "the Hungarian Sea", Hungary boasts of unmatched scenic beauty that's sure to captivate your senses. Did you know? The first subway line of continental Europe was constructed in Budapest. Additionally, the Hungarian Parliament stands as the 3rd largest parliament building globally, boasting 691 rooms and 20 kilometers of stairs. Hungary also takes pride in its diverse bird species, making it one of the top birding destinations in Europe.
If you're a student or a recent graduate looking for an unparalleled internship or job experience in Hungary, Piktalent is your go-to platform. We specialize in bridging ambitious young professionals with outstanding opportunities in Hungarian cities like Budapest, Debrecen, and Szeged. Our strong collaborations with leading companies and institutions in Hungary provide you with experiences that can propel your career to new heights. Embark on the Hungarian journey today!
Piktalent Services for Hungary
We offer a variety of services to ensure your internship experience in Hungary is unforgettable.
Legislation and Requirements for working in Hungary
Count on our unwavering assistance to enrich your time in Hungary. We offer vital insights and direction for a smooth path toward a thriving career in this culturally rich country.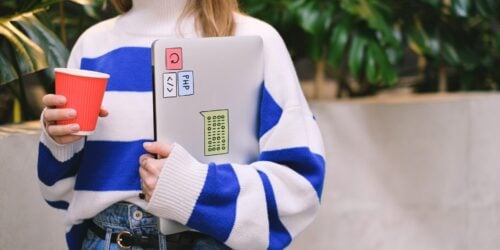 Piktalent Eligibility and Guidelines
For a smooth application process for jobs or internships in Hungary through Piktalent, it's crucial to familiarize yourself with the eligibility criteria and guidelines required to work in the country. Here are some key points to consider:
Our internships range from 3 to 12 months and offer opportunities in a wide range of industries, including but not limited to:
Hungary: The Heart of Central Europe.
As Central Europe's economic beacon, Hungary has consistently demonstrated resilience and adaptability in an ever-evolving global landscape. Its sustained growth trajectory is underpinned by a robust manufacturing sector, a dynamic services industry, and a burgeoning tourism market. Beyond its inherent strengths, Hungary's strategic geographical positioning has made it a prime destination for discerning foreign direct investors. The nation's commitment to fostering innovation is evident in its proactive digital transformation strategies, positioning Hungary at the forefront of technological advancements in the region. In essence, Hungary's economic framework in 2023 is a confluence of tradition, innovation, and strategic foresight.
Hungarian culture is rich and diverse, characterized by its unique cuisine, folk traditions, poetry, theatre, religious customs, music, and traditional embroidered garments. Hungarian folklore traditions encompass tales, music, dance, decorated pottery, carvings, and embroidery. Historically, Hungarian music has been a blend of folk music, classical, and baroque pieces. Hungary shares cultural similarities with countries in the Balkans. Notable Hungarian authors include Sándor Márai, Imre Kertész, Péter Esterházy, Magda Szabó, and János Kodolányi. Imre Kertész received the Nobel Prize in Literature in 2002. Hungarian folk music remains a significant part of the national identity, with renowned composers like Franz Liszt, Béla Bartók, and György Ligeti contributing to its global recognition.
In 2023, Hungary stands out as a beacon for professionals from around the globe, offering a harmonious blend of work and life. The country presents a plethora of employment opportunities, from traditional roles to innovative traineeships and apprenticeships. Whether one is looking at self-employment or a structured contractual role, Hungary has provisions to cater to every professional's needs. The nation takes pride in its transparent work environment, ensuring that every worker is well-informed about their rights, from the recognition of diplomas to understanding the nuances of employment contracts, working hours, and leave policies. Beyond the confines of the workplace, Hungary promises a fulfilling living experience. With its stable political, administrative, and legal systems, along with well-structured income, taxation, housing, healthcare, and education policies, the country ensures a high quality of life for its residents. This commitment to a balanced work-life ecosystem makes Hungary a sought-after destination for professionals worldwide.
If you're interested in securing a position or internship in Hungary, there's a wide array of opportunities waiting for you.
Get to know Hungary with
Piktalent
Hungarian
English (widely spoken

in

business

and

tourist areas)
Winter: –1/-6 °C (30/21 °F), Summer: 20/27 °C (68/81 °F)
A single person's estimated monthly costs are 498,295 Ft (1.285,16 EUR) without rent.
As of 2023, the average monthly gross salary in Hungary is around 451,000 HUF (approximately 1.252,20 EUR).