Discover all you need to know to get an internship, student placement or entry job in Belgium
Immerse yourself in the vibrant Belgian culture.
Are you a student or recent graduate seeking an unforgettable internship or job experience in Belgium? Your search ends here with Piktalent. Unlock exceptional career opportunities that will define your path to success!
Experience the power of connections as we match talented young professionals with exceptional opportunities in Belgian cities. Our extensive partnerships with top companies and organizations provide cutting-edge experiences, propelling you towards a successful future. Begin your journey of exploration today!
Piktalent Services for Belgium
We provide a range of services to make the internship experience unforgettable.
Legislation and Requirements for working in Belgium
We are here to ensure your pleasant experience in Belgium and provide comprehensive support to kick-start your career with all the essential information you need.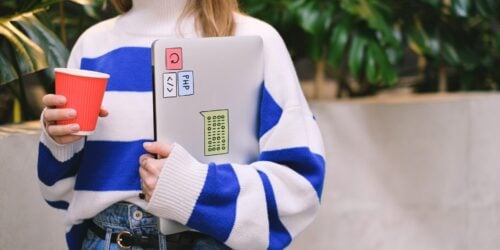 Piktalent Eligibility and Guidelines
To ensure a smooth application process through Piktalent for a job or internship in Belgium, it is crucial to familiarize yourself with the eligibility criteria and guidelines necessary for working in the country.
Our internships range from 3 to 12 months and offer opportunities in a wide range of industries, including but not limited to:
Belgium is a small country in the heart of Europe
The Belgian economy is considered to be one of the most competitive in the world and Brussels, the capital city, is home to many multinationals and international organizations. The strengths are in chemicals, engineering, and food processing. The Belgian labour market is highly regulated and offers good protection for workers, enabling its relaxed atmosphere and diverse mix of talented and qualified people from all over the world.
Belgium is known for its delicious food. Whether you are a fan of chocolate, waffles or mussels, you will find something to your taste. The culture and people are very friendly. Belgians love to celebrate with music, food and beer! There are many interesting places to visit too. In addition to its beautiful scenery and tasty food, Belgian cities are cosmopolitan and offer many cultural attractions, such as theatres, cinemas, live music venues, and a rich nightlife, of course.
Belgians value work-life balance and prioritize leisure time and family. The standard working week is 38 hours, and employees are entitled to a minimum of four weeks of paid vacation per year. They are known for their punctuality and professionalism in the workplace. Teamwork and collaboration are valued in Belgian workplaces. Meetings and discussions are often held to gather input and make decisions collectively.
Belgium has a diverse workforce, and companies strive to foster an inclusive work environment that respects and values diversity in terms of gender, nationality, and cultural background.
Belgium offers an exceptional European experience that is not to be missed!
Get to know Belgium with
Piktalent
Winter 0°C/5°C (32°F to 41°F) Summer 20°C/25°C (68°F to 77°F)
800-1000 EUR per month, excluding rent (around $1.080,55 US dollars)
According to data from 2021, the average annual salary in Belgium is around 42,000-46,000 EUR per year