Tailored Group Mobility Programs in Italy
Piktalent's

provides customized mobility programs for student groups in Italy, aimed at expanding their horizons
At Piktalent, we offer custom mobility programs in Italy that aim to enhance the personal growth and cross-cultural competencies of young professionals and students. Our programs provide a unique blend of international exposure, language skills, and opportunities for professional development
At our company, we understand the importance of creating personalized programs that align with the specific goals and needs of universities, professional training schools, and companies. Partner with us to provide your students or young professionals with the competitive edge they need to succeed in today's global marketplace.
Advantages of Italy's Group Mobility Programs
Experience a world of international education and professional development through custom group mobility programs. These personalized programs offer a myriad of benefits that cater to the unique needs and objectives of universities, training schools, and companies. With bespoke itineraries, students can immerse themselves in an enriching learning experience that goes beyond the boundaries of a typical classroom.
Explore the myriad opportunities of Italy through our tailored mobility programs catering to students, professionals, and organizations. Below are some of the outstanding perks that await you:
Adopt the Italian way of life: By enrolling in group mobility programs, you have the opportunity to fully immerse yourself in the Italian culture, learning the language, savouring the cuisine, and actively participating in the local community for a truly enriching experience.
Expanding your outlook by considering varied perspectives:


Travelling in a group allows you to engage with individuals who come from different backgrounds and hold various perspectives. This experience can expand your understanding and enable you to perceive the world through a fresh lens.

Realizing your full potential: Frequently, group mobility programs provide chances for skill development, such as language classes, workshops, and networking events, that can contribute to improving both your personal and professional growth.
Fresh partnerships and prospects: Engaging in a group mobility program can provide you with the opportunity to connect with individuals from diverse industries and backgrounds, which can prove to be highly beneficial for potential collaborations and future prospects.
Contact us
Ready to provide your students with a unique and valuable international experience in Italy?
Click Here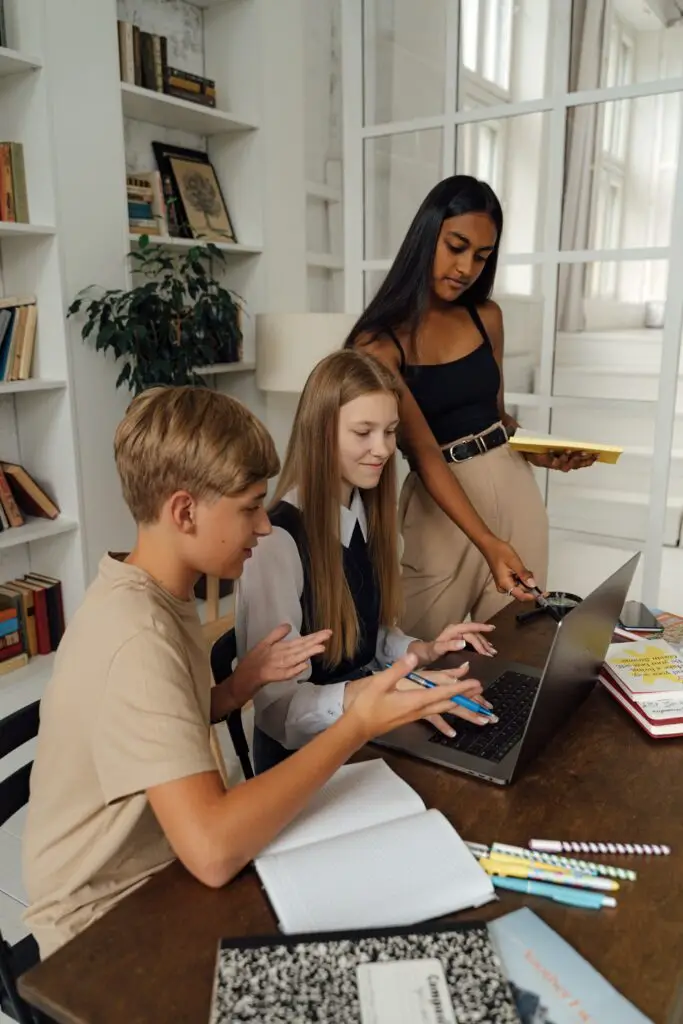 Tailored Mobility Programs in Italy: Discover the Benefits of Choosing Piktalent

Our team of dedicated experts at Piktalent boasts extensive experience and a wealth of knowledge in the dynamic field of international mobility. We take great pride in their expertise.
Our main focus is to specialize in crafting personalized education and training programs that cater to the specific objectives of universities, professional schools, and companies. We possess an extensive comprehension of the distinctive obstacles that these institutions encounter while strategizing mobility programs for their students or employees. Hence, we offer tailor-made solutions that precisely address their requirements.
Knowledge: With decades of experience under our belt, our team excels in creating and executing customized mobility programs for various organizations.
High standard: At Piktalent, we are committed to providing unmatched programs to our valued clients. We work in conjunction with reputable partners, both locally in Italy and globally, to ensure that our programs maintain the highest levels of quality and safety.
Customer satisfaction: The utmost importance for us lies in ensuring the contentment and triumph of our clients. Thus, we collaborate closely with them as associates to guarantee the fruition of their endeavours. We remain accessible to lend our assistance whenever required.
Our Services for Groups in Italy
At
Piktalent

, we are dedicated to creating top-notch personalized mobility programs for universities, professional training schools, and businesses across the globe. Our outstanding services aim to equip your teams with the necessary tools and resources to thrive on a global level.
Personalized program
Our team of experienced professionals will support you throughout the entire process of creating a bespoke program that is exclusively tailored to your requirements. We give utmost importance to all your preferences, ranging from budget and location to academic standards, to guarantee that our personalized solution delivers optimal advantages.
Documentation
Don't let the paperwork of travelling abroad overwhelm you! Our committed team is available to offer you comprehensive assistance throughout the entire process. We will assist you in navigating regulatory obstacles and ensure a smooth international experience.
Logistics
Sit back and relax as we handle the intricate logistics of your program with precision. Our commitment to delivering seamless operations ensures that you can concentrate on what matters most – fostering growth and knowledge within your group.
Don't miss out on the chance!
Contact us
right away to embark on the path to success. Delve into our outstanding mobility programs and uncover how we can support you in attaining your group's educational and professional goals in Italy.
We can provide a range of services to make your internship experience unforgettable.