Unlock Your Potential with Internships in Milan's Thriving Business Industries
Looking to broaden your skillset and immerse yourself in the vibrant city of Milan?
Milan is renowned as the business and financial hub of Italy, attracting professionals and entrepreneurs from around the world. Did you know that Milan is home to the Milan Stock Exchange, one of the largest stock exchanges in Europe? The city is also famous for its fashion and design industries, hosting globally acclaimed events like Milan Fashion Week and Salone del Mobile.
At Piktalent, we have a proven track record of delivering exceptional internships and fostering strong partnerships with top companies in Milan, granting you unrivalled access to outstanding opportunities in the business sector.
Benefits of Interning in Milan
An internship in Milan can prove to be an immensely rewarding and valuable experience that not only imparts practical skills in your area of interest but also provides an opportunity to submerge yourself in a foreign culture.
Additionally, you can establish long-lasting connections with people from all around the world, making this an enriching experience overall. Ensure that you do not miss this incredible opportunity to relish the following benefits:
Gaining practical work experience in your field of interest
An internship in Milan provides the opportunity to apply classroom learning to real-world scenarios, gain exposure to industry-specific practices, and develop practical skills relevant to your field. This experience can help you stand out from other candidates during the job application process.
Developing a global network and connections with professionals from various countries
Interning in Milan provides the opportunity to meet and work with professionals from diverse backgrounds, industries, and countries. This network can be instrumental in opening doors to new opportunities, sharing knowledge and ideas, and collaborating on future projects.
Exposure to the Italian culture, customs, and lifestyle
An internship in Milan offers a chance to immerse yourself in a different culture, explore the city's unique architecture, art, and history, and experience Italian customs and traditions firsthand. Living in a foreign country can broaden your cultural awareness and foster an appreciation of diversity.
Discovering new perspectives, learning, and personal growth opportunities
 Interning in Milan provides an opportunity for personal growth and self-discovery. Working and living in a new environment can challenge you to step outside of your comfort zone, gain new perspectives, and develop skills such as problem-solving, adaptability, and resilience.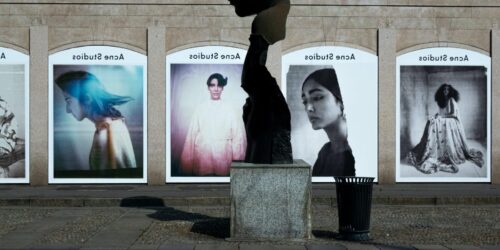 Our program offers internships in a variety of fields and the duration of the internships varies depending on the program but typically ranges from 3 to 12 months. These programs offer valuable work experience in a range of fields, including but not limited to:
Piktalent is an online platform where students, educational institutions and companies can find each other with ease. It's free to register, apply for vacancies and use our system. What's more, all our basic services are completely free for students and educational institutions to use.
For students or educational institutions who require extra help and personal support in organizing mobility placements, we have custom solutions- that may require the payment of a service fee.
FAQ about Internships in Milan, Italy
Piktalent Services for Italy
We can provide a range of services to make your internship experience unforgettable.