Requirements and Regulations for Working Visas in Italy
Unveiling the Path: Requirements and Regulations for Working in Italy
If you aim to boost your career in Italy, you'll become part of a vibrant nation with a flourishing economy and abundant prospects for proficient experts. Whether you are an Italian national, an EU citizen, or a non-EU national, understanding the general legislation and criteria for working in Italy is crucial.
We will provide you with valuable information on the specific requirements and regulations applicable to each category. Whether you are seeking employment opportunities, exploring job prospects, or considering relocating to Italy, this guide will help you navigate the legal landscape and ensure a smooth transition into the Italian workforce.
When it to working in Italy, the requirements and regulations differ depending on your nationality. Here is an overview of the general requirements and regulations for nationals, EU nationals, and non-EU nationals:
EU Nationals: The European Union's principle of freedom of movement grants EU nationals the right to live and work in Italy without the need for a working visa or permit. All you need is a valid passport or national ID card. However, while you don't need a working visa, there are certain administrative requirements to be met:
Registration with Local Authorities: It's crucial to register your presence with the local authorities. This involves obtaining a Residence Certificate (Certificato di Residenza) from the local Anagrafe office or Town Hall (Comune). This certificate serves as proof of your residence in Italy. Required documents include a valid passport or national ID card and proof of address.

Healthcare Access: To access healthcare services during your stay, you must register with the Italian National Health Service (Servizio Sanitario Nazionale – SSN). This registration typically requires the Residence Certificate and additional documents like the European Health Insurance Card (EHIC) or a similar document from your home country. With SSN registration, you're entitled to medical treatment and access to healthcare facilities in Italy.

Tax Obligations: To meet your tax obligations, you'll need a Tax Identification Number (Codice Fiscale) from the local Tax Office (Agenzia delle Entrate). This unique code is essential for various transactions, including employment contracts and tax filings. To obtain a Codice Fiscale, submit the necessary documentation, including your Residence Certificate, at the local Tax Office.
2023 Update for Long-Term EU Residents: By August 3, 2023, holders of the old EU residence permit for long-term residents must update their residence permit card. The new permit will be in an electronic card format with a 10-year validity, requiring an update every decade. The status remains that of a permanent resident, but the old-format document with unlimited duration will no longer be valid. To update the old EU residence permit for long-term residents, one must file an application "Kit" available at any authorized post office offering "Sportello Amico" services.
Navigating the Italian job market as a non-EU national requires a thorough understanding of the latest regulations. Italy has recently introduced several changes to its immigration laws, aiming to simplify the process for non-EU nationals seeking employment. Here's a comprehensive guide to help you embark on your professional journey in Italy:
Job Search: Begin by finding an employer in Italy willing to sponsor your visa application. This remains a crucial step in the process.

Visa Acquisition: Prior to your arrival, secure the appropriate visa from the Italian embassy or consulate in your home country. The type of visa depends on your employment type and duration. Ensure you meet all requirements and furnish the necessary documents.

Here are the more popular types of working visas available in Italy:

Seasonal Work Visa:

For seasonal work in sectors like agriculture and tourism.
44,000 visas are allocated for this category, primarily for nationals of countries with cooperation agreements with Italy.



Non-Seasonal Work Visa:

For non-seasonal work in areas like construction, tourism, telecommunications, and mechanics.
30,105 visas are allocated for this category.



Autonomous Workers Visa:

For entrepreneurs, freelancers, start-ups, professionals, and artists.
500 visas are allocated for this category.



Long-Stay or National (D-Visa):

A general work visa that allows employees to enter Italy. A residence permit is required for an extended stay.


It's essential to note that the Italy work visa has a validity of up to two years, depending on the employment contract. However, the work permit can be renewed for up to five years. The cost of obtaining a work visa for Italy is EUR 116 (USD 140), but this fee may vary depending on the applicant's country of origin and the type of visa they are applying for.


If you're considering applying, it's advisable to consult with the Italian consulate in your country for detailed guidance.



Residence Permit Application: Within eight days of your arrival, apply for a "Permesso di Soggiorno" (residence permit). Visit the local police station (Questura) in your area with all required documents, including a valid passport, visa, employment contract, proof of accommodation, health insurance, and financial means.

Biometric Data and Fees: The application process requires you to provide biometric data, such as fingerprints and a photograph. Be prepared to pay the associated fee, which varies based on several factors.

Appointments and Approval: Post-application, you'll be scheduled for an interview or permit collection. Attend these appointments diligently and provide any additional information if requested. Processing times can vary, so patience is key.

Renewal: Residence permits are typically linked to your employment contract's duration. Ensure you renew your permit before its expiration to maintain your legal working status in Italy.
2023 Updates:
The Italian government has set a quota of 82,705 units for both "seasonal" and "non-seasonal" employees, as well as self-employed individuals for 2023. This quota system is crucial for non-EU nationals seeking employment in Italy.

A significant change is the extension of the period of stay to three years, providing more flexibility for employers and employees.

The "Decreto Flussi" has been introduced, which sets quotas for the number of non-EU nationals granted Italian visas for various employment types.

The Legislative Decree 20/2023, published on 10 March 2023, aims to simplify the legal entry of foreign nationals for work purposes. This decree is currently awaiting conversion into law.

Renewals of residence permits for permanent employment, self-employment, or family reunification will now have a maximum duration of three years, an increase from the previous two years.
Final Steps:
Once you've successfully registered in Italy and obtained the necessary permits, focus on settling in. Find a comfortable home, understand the tax system, access healthcare, and immerse yourself in the rich Italian culture. Expand your professional network, embrace Italy's vibrant lifestyle, and explore its vast heritage. Stay proactive, seek guidance when needed, and cherish the unique experience of working in Italy.
Expand your professional network, embrace the vibrant lifestyle, and explore the country's rich heritage. Stay proactive, seek guidance when needed, and enjoy the rewarding experience of working in Italy.
Piktalent can help make the process of obtaining a work visa and finding a job in Italy much easier and less time-consuming for non-EU citizens.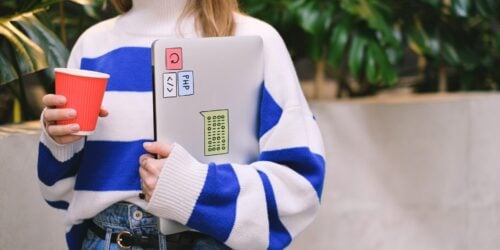 Piktalent Services for Italy
We can provide a range of services to make your internship experience unforgettable.
Frequently Asked Questions