How Italy Attract and Recruit Young Talent
Piktalent's

offers tailored recruitment solutions to attract and keep the most brilliant young talents in Italy.
Piktalent offers customized recruitment solutions to help you discover top young talent. With our expert assistance, you can achieve exceptional results and assemble a successful team.
Collaborate with our experienced team to unearth the finest young talent in Italy. Leveraging our vast industry expertise and tailored approach to meet your specific requirements, we are committed to assisting you in locating the most exceptional candidates for your enterprise.
Uncover your next exceptional team member through our proficient recruitment services in Italy. Reach out to us today to discover more and assemble your ideal team!
Recruit Native Interns and Graduates for Teaching Roles in Italy
Collaborate with universities that provide Italian-native teaching assistants.
Enhance the success of your educational institution by leveraging the expertise and enthusiasm of Piktalent's skilled interns and graduates! Our personalized recruitment solutions ensure that you find candidates who understand your school's unique needs and are committed to pursuing teaching careers. Tap into our extensive network today to secure exceptional talent that will propel your learning environment to unparalleled heights!
We commence our recruitment process by conducting a thorough assessment of your specific requirements and preferences. Our team then scouts for top-notch candidates who possess the necessary expertise and experience to excel in your organization. We give priority to individuals who are native speakers of the target language. Our recruitment specialists specialize in sourcing talented interns and graduates who are native speakers, specifically for teaching positions that cover a diverse range of subjects and levels, including the Italian language and culture. Allow us to help you elevate your institution to new heights by bringing on board exceptional native-speaking talent!
Discover exceptional young talent who possess excellent communication skills, connect effortlessly with students and graduates, and adapt seamlessly to different educational environments in and out of Italy.
Our aim is to provide you and your interns and graduates with uninterrupted support and guidance throughout the recruitment process. Our all-inclusive services are customized to make the recruitment process smooth and effective, allowing you to focus on delivering excellent education to your students in Italy without any hassle.
Join us in finding your institution's next exceptional teaching intern or graduate, who can bring your education standards in Italy to unparalleled heights! Let's partner together!
Register now
With our help, you can find the perfect intern and graduate to meet your teaching needs in Portugal.
Click Here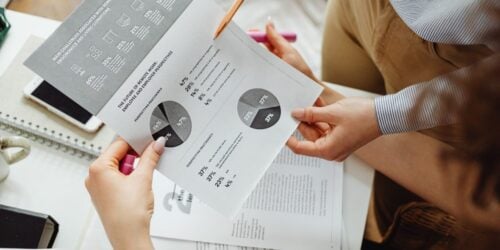 Register now
Don't miss out on the opportunity to attract top business and marketing talent to your Italian team! 
Click Here
Top-performing Marketing and Business Interns and Graduates in Italy
Discover Piktalent's unique hiring program designed for graduates and interns specializing in business and marketing, both within and outside Italy. Obtain a competitive advantage in today's rapidly evolving market by tapping into our exceptional pool of talent, and receive customized assistance at every step of the recruitment journey.
At Piktalent, we recognize the pivotal role your team plays in the success of your business. Therefore, we are dedicated to assisting you in discovering exceptional marketing and business talent. Our candidates are handpicked from leading universities and training institutions worldwide, and we implement a rigorous recruitment process to ensure that we introduce you to the most competent and skilled individuals. You can be confident that we will locate the perfect candidate to suit your company's specific requirements and propel your business towards success.
Incorporating marketing interns and graduates into your company in Italy can provide several advantages, such as:
Acquire fresh and innovative viewpoints from driven, young talents

Maintain a competitive edge by having a marketing team that stays up-to-date with the latest industry trends and strategies
Attain optimal value within your budget while maintaining high quality
Elevate your team's growth and success in Italy's competitive job market by hiring top-notch marketing and business interns and graduates through Piktalent's specialized recruitment services. We assist you in finding the most exceptional talent to enhance your team and take your business to new heights.
How to Unearth Italy's Top IT and Graphic Design Professionals
Boost Your Business with the Creative and Technical Expertise of Our Top Interns and Graduates
If you are an Italian company in search of the finest IT or graphic design interns and graduates to join your team, look no further. Piktalent's IT and graphic design program is committed to connecting companies with motivated young talent who are eager to learn and contribute. Our program provides access to a diverse pool of candidates, enabling you to minimize recruitment costs and foster inclusivity in your workplace. Candidates enrolled in our program gain invaluable work experience, specialized training, and networking opportunities, while companies receive a plethora of benefits.
Our program accommodates three distinct types of profiles:
Students in their second or third year of IT or Graphic Design studies
Students who are in the final year of their IT or Graphic Design undergraduate program or pursuing a Master's degree in these fields
Graduates in IT or Graphic Design
Our program attracts two categories of highly qualified candidates who possess the necessary skills and knowledge to excel in their respective fields. If your company requires assistance with fundamental tasks, we recommend selecting 2nd and 3rd year students. However, if your company is looking for candidates who can work independently and have the potential to launch a professional career within your organization, we suggest choosing final-year students or graduates with a Masters degree.
Make sure not to miss out on the chance to hire the best talents Italy has to offer!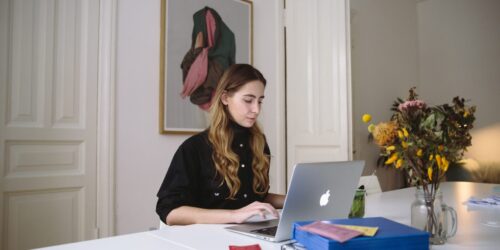 Register now
Discover the Perfect IT or Graphic Design Intern and Graduate to Help Your Business Thrive.
Click Here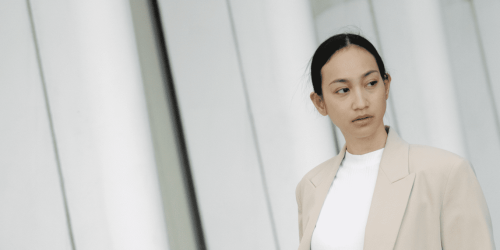 Register now
Don't miss out on the opportunity to attract top business and marketing talent to your team! 
Click Here
Exploring the Best Emerging Hospitality and Tourism Talent in Italy for Your Hiring Requirements

Piktalent is here to assist you in overcoming the challenge of locating and hiring the finest talent in Italy's fiercely competitive hospitality and tourism sector
At our company, we are dedicated to supporting hospitality and tourism businesses in Italy by connecting them with highly skilled students and graduates from around the world. Our services cater to various roles, including expert chefs, experienced waiters and waitresses, proficient bartenders, and exceptional customer service representatives. Our team of seasoned professionals is equipped to navigate the specific challenges and opportunities that the industry presents in Italy and is committed to identifying the most suitable candidates for your organization. Let us help you find the perfect fit for your vacant positions.
Take your hospitality or tourism enterprise to new heights by collaborating with us now and securing top-notch talent.
Unleash the hidden potential of your hospitality or tourism enterprise with top-tier talent. Partnering with us today could be the catalyst for a significant transformation in your business.
We can provide a range of services to make your internship experience unforgettable.