Commencing an internship in Turin ensures a distinct and satisfying encounter.
With a population of nearly 1 million, Turin was the inaugural capital of modern Italy. This breathtaking city boasts exquisite architecture and a picturesque river that flows through its heart.
Turin, recognized as a significant hub for industry and technology, boasts a notable presence of automobile giants like FIAT, Lancia, and Alfa Romeo, who have established their headquarters in the city.
As the third strongest economy in Italy, Turin offers a thrilling and transformative internship experience that can give your CV the edge it needs for your future career.
Benefits of Interning in Turin
An internship in Turin presents a valuable chance to gain hands-on experience in your area of interest while immersing yourself in a new culture. Not only can you acquire practical skills, but you can also enjoy a fulfilling experience that broadens your horizons.
By enrolling in this program, you'll have the chance to forge lasting relationships with people from all corners of the world, resulting in a fulfilling and enriching experience. Don't miss out on the benefits that come with this opportunity, including:
Professional growth opportunities
Turin is home to many prominent companies and organizations across various industries, offering valuable opportunities for professional growth and development.
 The unique cultural landscape
 With its rich history and vibrant contemporary culture, Turin provides a unique and immersive experience for interns looking to expand their horizons and learn about Italian society.
Career opportunities through networking
 Interning in Turin provides opportunities to meet and connect with professionals in your field, building a valuable network for future career prospects.
Personal growth and development
Living and working in a new city and culture can also provide opportunities for personal growth and development, fostering independence and adaptability.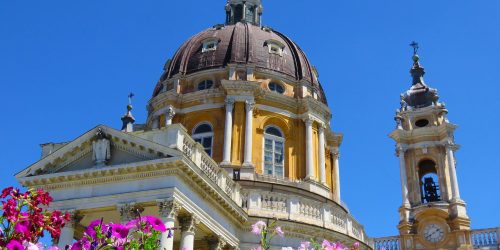 Our program offers internships in a variety of fields and the duration of the internships varies depending on the program but typically ranges from 3 to 12 months. These programs offer valuable work experience in a range of fields, including but not limited to:
Piktalent is an online platform where students, educational institutions and companies can find each other with ease. It's free to register, apply for vacancies and use our system. What's more, all our basic services are completely free for students and educational institutions to use.
For students or educational institutions who require extra help and personal support in organizing mobility placements, we have custom solutions- that may require the payment of a service fee.
FAQ about Internships in Siena, Italy
Piktalent Services for Italy
We can provide a range of services to make your internship experience unforgettable.