Unlocking Professional Growth in the Heart of Siena, Italy
Looking to broaden your skillset and immerse yourself in the vibrant city of Siena, Italy? Look no further than our internship programs.

Siena is renowned for its medieval architecture, including the breathtaking Siena Cathedral and the iconic Piazza del Campo, where the famous Palio horse race takes place. Immerse yourself in the city's rich history and vibrant atmosphere as you explore its charming streets lined with cafes, shops, and local artisans.
At Piktalent, we have a strong reputation for delivering outstanding internships and fostering valuable partnerships with leading companies in Siena. This ensures you unparalleled access to exceptional opportunities that will enhance your professional growth.
Benefits of Interning in Siena
Undertaking an internship in Siena can offer significant and rewarding opportunities to acquire practical skills related to your field of interest. Moreover, it can offer a complete experience of a foreign culture, which can be beneficial and fulfilling.
Enrolling in this program presents you with an opportunity to establish enduring relationships with individuals hailing from diverse parts of the globe, culminating in a gratifying and rewarding experience. Do not let go of this chance to enjoy the ensuing advantages:
Immerse yourself in Italian culture
Siena is a city with a rich cultural heritage, and interning there can give you the opportunity to fully immerse yourself in Italian culture. You will have the chance to learn about the local customs, language, and cuisine, and to experience life in a beautiful medieval city.
Career growth and skill development
Interning in Siena can be a valuable opportunity to gain practical experience in your field of study or career path. You will be able to work with professionals in your industry, learn new skills, and build your resume.
Building a professional network
Interning in Siena can also help you build your professional network. You will have the chance to meet and work with people from a variety of backgrounds and industries, and to make connections that could be valuable for your future career.
Siena is located in the heart of Tuscany, a region known for its beautiful countryside, historic towns, and world-renowned art and culture. Interning in Siena can give you the chance to explore this region and to travel throughout Italy and Europe.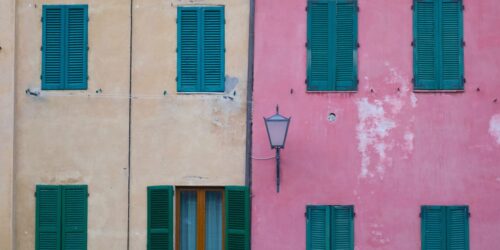 Our program offers internships in a variety of fields and the duration of the internships varies depending on the program but typically ranges from 3 to 12 months. These programs offer valuable work experience in a range of fields, including but not limited to:
Piktalent is an online platform where students, educational institutions and companies can find each other with ease. It's free to register, apply for vacancies and use our system. What's more, all our basic services are completely free for students and educational institutions to use.
For students or educational institutions who require extra help and personal support in organizing mobility placements, we have custom solutions- that may require the payment of a service fee.
FAQ about Internships in Siena, Italy
Piktalent Services for Italy
We can provide a range of services to make your internship experience unforgettable.