Interning in Genoa can offer a remarkable and rewarding experience for both students and young professionals.
Genoa, situated on the northwest coast of Italy, is a city brimming with architectural and cultural marvels. Its charming streets, narrow alleyways, and magnificent buildings have captivated visitors for centuries.
This city has a rich history dating back to the Roman era and was an important center of trade during the Middle Ages. Today, it is a major economic hub and a popular tourist destination, known for its stunning architecture, delicious cuisine, and vibrant culture.
The city is also renowned for its picturesque harbor, which has been a vital part of its history and economy for centuries.
Benefits of Interning in Genoa
Interning in Genoa can be a highly enriching and valuable experience that offers practical skills in your field of interest, a chance to immerse yourself in a foreign culture, and opportunities to form lasting connections with people from all over the world.
Embark on an unforgettable journey and completely immerse yourself in the lively local culture, while gaining invaluable expertise in your desired field. Don't miss out on this incredible opportunity to enjoy the following benefits:
Unlock industry-specific expertise
Genoa is home to a variety of industries, including shipping, finance, and tourism. Interning in one of these industries can provide you with valuable, industry-specific experience that can help you stand out in your career.
Experience the rich culture of Genoa through an internship
This place is a city with a rich history, art, and cultural heritage. Interning in Genoa gives you the opportunity to experience and immerse yourself in Italian culture, language, and customs.
Developing cross-cultural communication skills
Interning in a foreign country like Italy can help you develop cross-cultural communication skills and an appreciation for different perspectives and ways of doing things.
The personal benefits of interning abroad
 Interning in a foreign country can help you develop new interests, hobbies, and friendships, and allow you to discover more about yourself and what you want in life.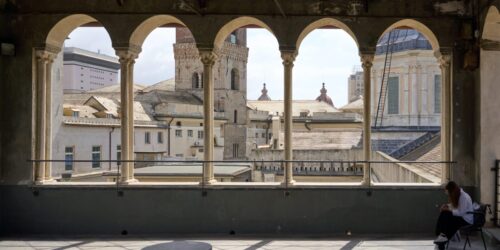 Our program offers internships in a variety of fields and the duration of the internships varies depending on the program but typically ranges from 3 to 12 months. These programs offer valuable work experience in a range of fields, including but not limited to:
Piktalent is an online platform where students, educational institutions and companies can find each other with ease. It's free to register, apply for vacancies and use our system. What's more, all our basic services are completely free for students and educational institutions to use.
For students or educational institutions who require extra help and personal support in organizing mobility placements, we have custom solutions- that may require the payment of a service fee.
FAQ about Internships in Genoa, Italy
Piktalent Services for Italy
We can provide a range of services to make your internship experience unforgettable.