Interning in Rome can offer a distinctive and gratifying experience.
With 2.8 million inhabitants, Rome serves as the capital and largest city of Italy. The city boasts a captivating atmosphere unlike any other, steeped in rich history and culture.
Rome has a Mediterranean climate with hot, dry summers and mild, rainy winters. The city is also home to several universities, making it a popular destination for students and interns.
Every step you take through Rome is a step in the path of the Caesars, St. Peter, the Pope, and Michelangelo! Be prepared to be engaged and entertained in this vibrant city at all times.
Benefits of Interning in Rome
Embarking on an internship in Rome can present you with substantial and fulfilling prospects to obtain hands-on skills pertaining to your area of interest. Additionally, it can provide an immersive encounter in a foreign culture, which can be advantageous and satisfying.
By participating in this program, you will have the chance to build lasting connections with people from around the world, resulting in a fulfilling and enriching experience. Don't miss out on this opportunity to reap the following benefits:
Immerse yourself in history and culture
Rome is a city with a long and fascinating history, and interning there can give you the opportunity to immerse yourself in its unique culture, art, and architecture.
Boost your Italian language skills
 Interning in Rome can help improve your Italian language skills, which can be valuable for future job opportunities and personal growth.
Unlocking career opportunities
Interning in Rome can help you develop professional skills and gain experience in your field, as well as expand your network by making new contacts and connections.
Transformative benefits of living and working in a foreign city
Living and working in a foreign city can be a transformative experience that helps you become more adaptable, independent, and culturally aware.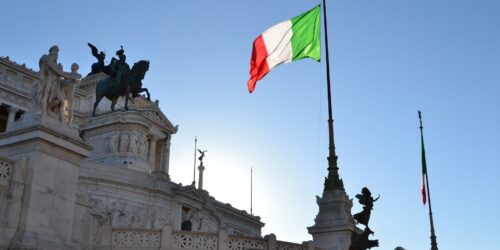 Our program offers internships in a variety of fields and the duration of the internships varies depending on the program but typically ranges from 3 to 12 months. These programs offer valuable work experience in a range of fields, including but not limited to:
Piktalent is an online platform where students, educational institutions and companies can find each other with ease. It's free to register, apply for vacancies and use our system. What's more, all our basic services are completely free for students and educational institutions to use.
For students or educational institutions who require extra help and personal support in organizing mobility placements, we have custom solutions- that may require the payment of a service fee.
FAQ about Internships in Rome, Italy
Piktalent Services for Italy
We can provide a range of services to make your internship experience unforgettable.