Your Comprehensive Guide to Seizing Opportunities Abroad
Are you a student or recent graduate seeking to launch your career through valuable professional experience in Italy? Navigating the legal requirements for internships can be overwhelming, with so much information available. But fear not, Piktalent is here to guide you through the latest regulations and help you discover the best internship opportunities to advance your career.
Internship regulations in Italy apply to both citizens and non-citizens and vary depending on their citizenship statuses, such as being a national, EU citizen, or non-EU citizen, to comply with the country's labour laws.
Are you an Italian or EU citizen looking to dive into a transformative internship experience in Italy? The landscape has evolved, and Italy is more prepared than ever to welcome you. Here's your updated guide to navigating the Italian internship scene:
EU Citizens: Italy Awaits!
For EU nationals, Italy's embrace is warmer than ever. Engage with Italy's diverse internship offerings without the hassles of work permits or visas. Just a heads-up: if your stay crosses the 90-day mark, you must register with local authorities. This means obtaining a residence permit, a process made easy by authorities like Questura or Polizia di Stato. Stay compliant and enjoy a hassle-free internship experience.
2023 Updates
The Italian ministry has introduced new guidelines for foreign individuals interested in internships or professional training in Italy. From 2023 to 2025, there's a cap of 15,000 entrances, split equally between professional training courses and internships. These internships are designed as short professional stints in firms or public organizations, complementing a professional trajectory initiated in the individual's home country. A collaboration between an accredited organization and the hosting employer is essential, with the internship project requiring regional approval. Notably, no work permit is needed for this visa. Applications are processed directly at the consulate, backed by the approved internship program or evidence of enrollment in a recognized professional training course. An added advantage is the potential conversion of these permits into work permits, bypassing quota constraints. More details here.
Duration and Conditions

For Fresh Graduates: Young school leavers and recent graduates can embark on internships that span up to 6 months.
For the Unemployed: Those currently without employment or facing challenges in working can opt for internships lasting up to 12 months.
Special Consideration: People with disabilities are granted a more extended period, with internships lasting up to 24 months.
Unforeseen Circumstances: Should an intern face prolonged illness or maternity, they have the right to suspend their internship if it exceeds more than a third of its total duration.



Internship Contract

Guiding Principles: All internships in Italy adhere to the "Guidelines for traineeships." These guidelines categorize internships into:

Training and orientation traineeships.
Integration or reintegration courses in the labor market.
Courses tailored for disabled or disadvantaged individuals.

Exceptions: Some internships, like curricular internships organized by universities and transnational traineeships under EU education and training programs, fall outside these guidelines.



Remuneration Insights

No Free Work: Post the Fornero reform, unpaid internship contracts are a thing of the past. Every intern is entitled to a participation allowance starting at 300 euros.
Regional Variations: Depending on the region, interns can expect remuneration ranging from 300 euros to 600 euros monthly.
Exceptions: Curricular internships and those not recognized by the guidelines are exempt from mandatory remuneration.



EU Citizens: Starting an Internship in Italy
Initial Days: EU citizens can dive into internships without the hassle of work permits or visas.
Extended Stays: If the internship duration surpasses 90 days, it's essential to register with local authorities and secure a residence permit.
5. Ensuring Interns' Safety and Security
Accident Coverage: Companies are mandated to insure interns against workplace accidents with INAIL.
Liability Insurance: Interns should also be covered for civil liability with a suitable insurance provider.


6. Understanding Internship Remuneration Laws
Charter of Rights: The intern's charter of rights emphasizes adequate reimbursement to cover personal expenses, including accommodation, food, and transport. Here's the breakdown:
– School-leavers and university students: Minimum of 250 euros net monthly.
– University graduates: Minimum of 500 euros net monthly.
– MBA or second-level Master's degree holders: A more generous figure, decided by the hosting company.

 
7. Ensuring a Rewarding Internship Experience
Clear Agreements: Always have a clear agreement detailing personal data, internship specifics, training projects, and mutual rights and duties.
Guidance and Mentorship: Assign a dedicated tutor or contact person for each intern to streamline the internship process.
Certification: Upon completion, interns should receive a certificate highlighting their activities and acquired skills.
Internship Quotas: Companies need to adhere to a set limit on the number of interns, based on their size.
Ethical Practices: Interns should never be used as substitutes for staff on leave. This includes sick leave, maternity leave, or vacation.
Future Prospects: Companies should aim to offer genuine employment opportunities post-internship. Ideally, 30% of interns should transition to full-time roles annually.


Note: Internship norms and guidelines are dynamic. For the latest and most precise details, always refer to official government portals and pertinent institutions.
Step-by-Step Guide for EU Citizens Pursuing an Internship in Italy


1. Health Insurance:
Ensure you have valid health insurance that covers your stay in Italy. While EU citizens can use the European Health Insurance Card (EHIC) for necessary healthcare, it's advisable to have additional private health insurance for comprehensive coverage.
2. Accommodation Arrangements:
If the internship provider doesn't offer accommodation, start looking for housing options. Consider student dormitories, shared apartments, or rental platforms.
3. Registration with Local Authorities (if staying beyond 90 days):
If your internship exceeds 90 days, you must register with the local authorities in Italy.
Visit the local town hall (Comune) or municipal office to register your residence.
You'll receive a certificate of registration, confirming your right to live in Italy.
4. Obtain a Residence Permit (if required):
While most EU citizens don't need a residence permit for stays under 90 days, it's essential to check specific requirements based on the internship's duration.
If needed, apply for the permit at the local police station's immigration office (Questura).
5. Open a Bank Account (if necessary):
If you'll receive compensation or need to manage finances in Italy, consider opening a local bank account.
Visit a bank with your passport, proof of address, and any other required documents.
6. Stay Updated:
Regularly check for any changes in regulations or requirements for EU citizens in Italy. Stay informed to ensure compliance throughout your internship.
Italy, renowned for its rich history and vibrant culture, offers a plethora of internship opportunities. For non-EU citizens, understanding the nuances of the Italian internship landscape is crucial to ensure a seamless and enriching experience that aligns with career aspirations.
Understanding the Visa Requirements:

The first step for non-EU citizens is to secure an internship placement with a reputable Italian company or organization.
On February 14, 2023, the National Labor Inspectorate (INL) clarified the use of the residence permit for non-EU citizens in Italy for study or professional training purposes. This permit allows non-EU citizens to undertake both curricular and non-curricular internships in Italy.
For internships less than 90 days, a Schengen visa might suffice. However, for durations exceeding 90 days, a specific study or internship visa is required. Each visa type comes with its own set of prerequisites, such as proof of academic enrollment, health insurance, and financial stability.
Residence Permit for Internships
Upon arriving in Italy with the internship visa, there's an 8-day window to apply for an internship residence permit. This involves a personal visit to the Questura (police headquarters) of the intended residence area.
Extensions & New Procedures
The internship duration for non-EU citizens should span a minimum of 3 months and must not surpass 12 months, even with extensions.
The internship should kick off within 15 days of the residence permit application.



Navigating Work Regulations:

Non-EU foreign nationals with an Internship Visa cannot engage in additional employment during their internship. The internship should align with your field of study, offering valuable hands-on experience and skill enhancement.



Upholding Legal Responsibilities:

Italy's labor laws ensure that all interns, irrespective of their nationality, are protected. This includes fair compensation, with a guaranteed minimum wage reflecting their input. Interns are also entitled to a maximum work duration of 40 hours per week, promoting a balanced work-life dynamic.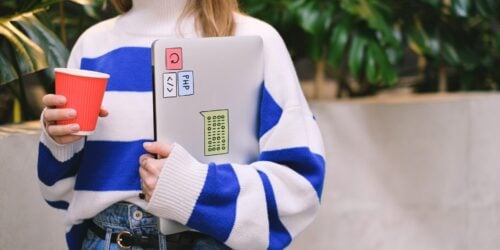 2023 Updates: Internship Visa and Professional Training Visa
The Italian ministry has set a cap of 15,000 entrances for foreign individuals keen on participating in professional training or internships from 2023 to 2025. This is bifurcated into 7,500 visas for professional training courses and an equal number reserved for internships. Notably, these internships are short professional stints in firms or public organizations, aimed at complementing a professional trajectory initiated in the country of origin. The crux is the collaboration between an accredited organization and the hosting employer, with the internship project gaining regional approval. The best part? No work permit is required. Applications are directly processed at the consulate, backed by the approved internship program or evidence of enrollment in a recognized professional training course. An added advantage is the potential conversion of these permits into work permits, bypassing quota constraints. More details here.
Understanding Internship-Specific Regulations: Internship rules can differ from those for regular employees. While interns might not enjoy benefits like vacation or sick leave, they are guaranteed fair treatment and compensation as per Italian law.
Recent Clarifications: For non-EU citizens already residing in Italy with a valid residence permit for study or professional training, they can undertake all curricular internships related to their course. They can also participate in non-curricular internships, adhering to regional regulations and ensuring it doesn't interfere with their main course of study.
Seeking Reliable Information: For the most accurate and current details, consider consulting the official website of the Italian Ministry of Foreign Affairs, the Italian embassy or consulate in your country, and legal experts in immigration and labor law.
While the journey might seem challenging, the unique experiences, cultural insights, and professional growth that Italy offers make it an unparalleled destination for internships. Embrace the adventure, and seize the opportunities that await in this mesmerizing country.
Piktalent Services for Italy
We can provide a range of services to make your internship experience unforgettable.
Frequently Asked Questions