An internship in Palermo can provide a unique and fulfilling experience.
Are you ready to broaden your horizons and experience the vibrant city of Palermo in Italy? Located in the northwest of Sicily, Palermo is the fifth-largest city in Italy renowned for its rich history.
Palermo, known for its stunning architecture, delicious cuisine, and historical landmarks, offers a unique backdrop for your internship experience. Did you know that Palermo is home to the famous Teatro Massimo, one of the largest opera houses in Europe? This vibrant city combines a rich historical heritage with a modern and lively atmosphere, making it the perfect destination for your internship adventure. 
The city is well-connected with other parts of Italy and Europe through air, sea, and land transportation, making it a convenient location for international visitors and students.
Benefits of Interning in Palermo
Taking up an internship in Palermo can provide you with significant and gratifying opportunities to acquire practical skills related to your field of interest. Moreover, it can offer an immersive experience in a foreign culture, which can be valuable and rewarding.
In addition, taking part in this program will provide you with the opportunity to establish enduring connections with individuals from various parts of the world, resulting in a gratifying and enriching encounter. It is an opportunity you wouldn't want to miss as you stand to benefit from the following perks:
A cultural immersion in the heart of the Mediterranean
Palermo offers a rich and diverse cultural experience, with a blend of Mediterranean, Arab, and European influences. Interning in Palermo can give you the opportunity to immerse yourself in this unique cultural environment and gain a deeper understanding of the local customs and traditions.
Unlocking professional growth
Interning in Palermo can provide you with valuable professional development opportunities, such as gaining experience in your field of interest, learning new skills, and networking with professionals in your industry.
Making the most of your internship in Sicily
Palermo is located on the northwestern coast of Sicily, making it a convenient starting point for exploring other parts of the island and mainland Italy. As an intern in Palermo, you can take advantage of your weekends and free time to travel and explore new places.
A challenging yet rewarding journey towards personal and professional growth
Interning in Palermo can be a challenging and rewarding experience that can help you develop important life skills, such as adaptability, independence, and cultural sensitivity. It can also be an opportunity to step outside your comfort zone and gain a new perspective on the world.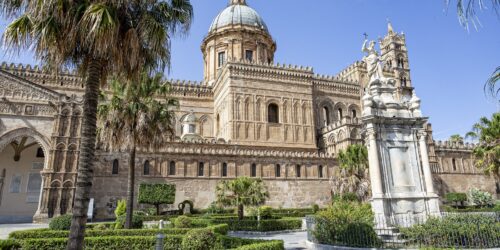 Our program offers internships in a variety of fields and the duration of the internships varies depending on the program but typically ranges from 3 to 12 months. These programs offer valuable work experience in a range of fields, including but not limited to:
Piktalent is an online platform where students, educational institutions and companies can find each other with ease. It's free to register, apply for vacancies and use our system. What's more, all our basic services are completely free for students and educational institutions to use.
For students or educational institutions who require extra help and personal support in organizing mobility placements, we have custom solutions- that may require the payment of a service fee.
FAQ about Internships in Palermo, Italy
Piktalent Services for Italy
We can provide a range of services to make your internship experience unforgettable.