Internship in Italy: Requirements and Guidelines for Students and Recent Graduates
Unleash Your Potential with the Perfect Internship in Italy
Take your first step towards a fulfilling career with a customized internship in Italy through Piktalent. Our team of experts specializes in tailoring internship arrangements to match your individual qualifications and requirements, unlocking the door to your dream opportunity. Contact us today to begin your journey towards professional success!
Maximize your chances of securing your dream internship in Italy with our expert guide. From eligibility to guidelines, We've got you covered. Don't miss out on this opportunity!
When considering internships in Italy, various options offer unique benefits. While basic and voluntary internships might provide a salary, taxes will be deducted. In contrast, mandatory internships offer a tax-free "net" salary.
Let PikTalent guide you through the nuances of the Italian job market, and assist you in discovering the perfect internship that aligns with your career goals and aspirations.
Internships in Italy: Eligibility Requirements
Eligibility for internships in Italy varies based on citizenship status:
Citizens of Italy:
Italian citizens have numerous internship opportunities within the country. Eligibility typically hinges on factors like student status, educational background, language proficiency, and relevant skills or qualifications.

EU Citizens:
EU citizens enjoy privileges like the freedom of movement, allowing them to undertake internships without requiring a work permit or visa. They must generally meet educational prerequisites, demonstrate language proficiency, and possess relevant qualifications.

Non-EU Citizens:
Non-EU citizens wishing to intern in Italy must adhere to specific visa and work permit regulations. The Italian Internship Visa permits non-EU nationals to undertake internships in Italy. This visa is essential for those aiming to complete their vocational training or education in Italy. The duration of the internship must be at least 3 months but cannot exceed 12 months. Internships must commence within 15 days from the residence permit request. Additionally, non-EU citizens already residing in Italy with a valid residence permit can intern under the same rules as Italian citizens. At the internship's conclusion, they can convert their internship residence permit into a work permit, subject to the annual quota of work permits issued by Italy.
For the most current and accurate information on eligibility based on citizenship, it's recommended to consult official sources like the Italian Ministry of Foreign Affairs and Italian embassies or consulates.
By understanding these eligibility requirements, you can confidently seek internship opportunities in Italy that align with your background, skills, and aspirations, ensuring a valuable experience in your chosen field. Explore our documentation section, located in the right-hand column, for more information on student and employee resources in Italy.
Internships in Italy: Guidelines
Securing an Internship in Italy: A Comprehensive Guide for 2023
Plan Ahead: Begin your internship search at least six months in advance to ensure ample time for preparation and application.

Leverage Digital Platforms: Utilize online job portals and platforms like Piktalent to discover a plethora of internship opportunities tailored to your preferences.

Engage in Networking: Participate in job fairs and professional networking events. These platforms provide invaluable opportunities to interact with potential employers and establish meaningful professional relationships.

Craft a Stellar Application: Your application should be comprehensive, including a well-drafted cover letter, an updated CV, and any pertinent certificates or diplomas.

Patience is Key: The internship application process in Italy can be extensive. Be prepared for a potential wait, but remember that perseverance often pays off.
2023 Updates on Internship in Italy for Non-EU Nationals:
The Italian Internship Visa is designed for non-EU students or recent graduates aiming to pursue an internship in Italy. This visa is not indicative of a full-fledged employment relationship but rather a period of job training and orientation.

Non-EU citizens desiring an internship in Italy must apply for the dedicated Italian Internship Visa at the Italian representation in their home country.

Eligibility for the Internship Visa requires non-EU citizens to have undergone vocational training or an educational course in their home country, aiming to complement it with an internship in Italy. This provision also encompasses unemployed individuals.

The duration of the internship for non-EU citizens should be a minimum of 3 months and cannot exceed 12 months, including any extensions. The internship must commence within 15 days from the residence permit request.

Internships in Italy are mandated to be paid by law. The stipulated minimum wage varies across regions, ranging from €300 to €800. However, certain conditions, like not fulfilling the agreed work hours, might lead to non-payment.

Hosting companies in Italy are required to provide interns with board and lodging. Additionally, they must cover expenses in the event of the intern's mandatory repatriation. It's crucial to note that the costs for board and lodging should not be included in the intern's reimbursement.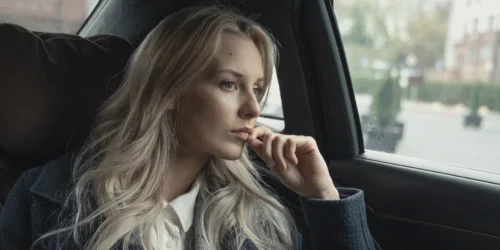 Considerations for Cultural Differences in Italy
Being mindful of the cultural customs and traditions in Italy is essential while pursuing an internship in the country. Here are some significant factors to keep in mind:
Piktalent Services for Italy
We can provide a range of services to make your internship experience unforgettable.
Frequently Asked Questions