Internship in Italy: Requirements and Guidelines for Students and Recent Graduates
Unleash Your Potential with the Perfect Internship in Italy
Take your first step towards a fulfilling career with a customized internship in Italy through Piktalent. Our team of experts specializes in tailoring internship arrangements to match your individual qualifications and requirements, unlocking the door to your dream opportunity. Contact us today to begin your journey towards professional success!
Maximize your chances of securing your dream internship in Italy with our expert guide. From eligibility to guidelines, We've got you covered. Don't miss out on this opportunity!
When it comes to internships in Italy, there are various options to consider, each with its unique benefits and considerations. While basic and voluntary internships may offer a salary, it's important to note that taxes will be deducted. Conversely, mandatory internships offer a tax-free "net" salary.
Let PikTalent guide you through the nuances of the Italian job market, and assist you in discovering the perfect internship that aligns with your career goals and aspirations.
How to Qualify for Internships in Italy: Eligibility Requirements
To be considered eligible for an internship in Italy, it is necessary to fulfil the following requirements:
Non-European Union (EU) citizens may need a visa or work permit to legally undertake an internship in Italy. The specific visa requirements can vary depending on factors such as the duration and the applicant's nationality.
Internships in Italy often require applicants to be enrolled in a university or other educational institution. Proof of enrollment or a letter of recommendation from the educational institution may be required.
Proficiency in Italian or another language, such as English, may be required.
You need a well-written CV/resume and a tailored cover letter highlighting your relevant skills, academic achievements, and experiences.
Acquiring an internship in Italy with minimal inconvenience is a feasible task for European citizens:
For European citizens, acquiring an internship in Italy is generally easier compared to non-European citizens due to the freedom of movement within the European Union (EU). European citizens have the right to work and undertake internships in Italy without needing a visa or work permit. This simplifies the process and reduces administrative hurdles.
However, it's important to note that while European citizens have the right to work in Italy, they still need to fulfil any specific requirements set by the host organization.
We acknowledge that the process may entail greater complexity for individuals who are not EU citizens, but be assured that we are available to assist you throughout every stage of the process.
Explore our documentation section, situated in the right-hand column, which contains information for students and employees in Italy.
Internships in Italy: Guidelines
Here are some helpful tips to aid you in securing an internship in Italy:
Start your search ahead of time: It is recommended to begin searching for an internship at least six months before your desired start date.

Make use of digital resources: Exploring internship opportunities through job portals and Piktalent is a highly effective approach.

System: Attending job fairs and networking events can offer valuable chances to engage with potential employers and cultivate professional connections.

Prepare your application: Make sure your application includes a cover letter, CV, and any relevant certificates or diplomas.

Be patient: Be prepared for a potentially lengthy wait, as the internship application process in Italy may take a significant amount of time.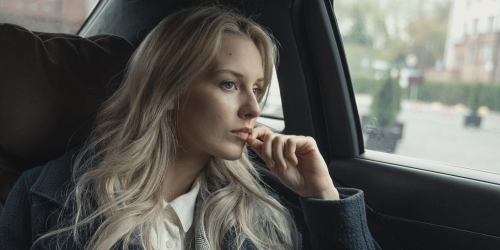 Considerations for Cultural Differences in Italy
Being mindful of the cultural customs and traditions in Italy is essential while pursuing an internship in the country. Here are some significant factors to keep in mind:
Piktalent Services for Italy
We can provide a range of services to make your internship experience unforgettable.
Frequently Asked Questions