For students and young professionals, interning in Florence can provide an exceptional and fulfilling opportunity.
Florence, also known as Firenze in Italian, is a city in central Italy and the capital of the Tuscany region. It is situated along the Arno River and is famous for its rich history, stunning architecture, art, and cultural heritage.
Florence is a city that served as a hub for medieval European trade and finance, making it an ideal location for internships. This is among the key factors that drive students from all corners of the globe to choose Florence for their international internship experience.
This city is also known for its excellent cuisine, wine, and fashion. The city is home to numerous restaurants and markets offering traditional Tuscan dishes and local wines. Florence is also known for its high-end fashion boutiques and is considered a hub for Italian fashion and design.
Benefits of Interning in Florence
Florence internships can offer interns an enriching and valuable experience, where they can gain practical skills in their field of choice, delve into a foreign culture, and form long-lasting connections with individuals from around the globe.
Join us on an unforgettable journey to fully immerse yourself in the vibrant local culture and gain invaluable expertise in your desired field. Seize this incredible opportunity to enjoy the following benefits:
Building important workplace qualities through international internships
Interning in a foreign country requires individuals to become more independent and self-sufficient. This experience can build confidence, resilience, and adaptability, all of which are important qualities in the workforce.
Opportunities for hands-on experience and networking
Florence is known for various industries, including fashion, art, and design. Interns can acquire hands-on experience and develop their skills in their desired field, establishing a network of contacts for future job prospects.
Building professional relationships and future career opportunities
Interning in Florence provides interns with the opportunity to build relationships with professionals in their field. These connections can be valuable for future job prospects and may lead to other career opportunities.
Exploring italian culture through interning in Florence
Florence is a city with a rich cultural heritage, and interning there allows individuals to become fully immersed in Italian culture. This experience enables interns to learn about Italian customs, language, and history.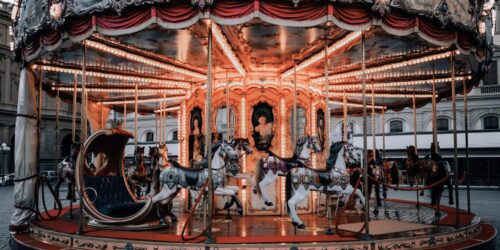 Places you need to visit in Florence
Our program offers internships in a variety of fields and the duration of the internships varies depending on the program but typically ranges from 3 to 12 months. These programs offer valuable work experience in a range of fields, including but not limited to:
Piktalent is an online platform where students, educational institutions and companies can find each other with ease. It's free to register, apply for vacancies and use our system. What's more, all our basic services are completely free for students and educational institutions to use.
For students or educational institutions who require extra help and personal support in organizing mobility placements, we have custom solutions- that may require the payment of a service fee.
FAQ about Internships in Florence, Italy
Piktalent Services for Italy
We can provide a range of services to make your internship experience unforgettable.