Interning in Naples can be an exceptional and rewarding experience.
Are you ready to broaden your horizons and dive into the vibrant city of Naples, Italy?
Naples, known for its thriving business scene, offers a unique blend of history, art, and entrepreneurial spirit. Did you know that Naples is home to the Centro Direzionale, a futuristic business district that houses numerous corporate headquarters and commercial buildings? Additionally, Naples is famous for its local cuisine, including the world-renowned Neapolitan pizza.
Our team at Piktalent is dedicated to delivering exceptional internships and fostering strong partnerships with renowned companies in Naples. This ensures that you have access to top-notch opportunities and valuable professional connections during your internship experience.
Benefits of Interning in Naples
Steer your ambitions towards the captivating allure of Naples, Italy. Located in the southern part of the country, Naples is a harmonious blend of breathtaking landscapes, artistic brilliance, and deep-rooted history. Choosing Naples for your internship offers you a dual advantage: professional development and personal enrichment in the heart of the Mediterranean.
Naples' Renowned Academic Excellence
Naples is renowned for its prestigious educational institutions, making it a hub for academic excellence in Italy. With a rich history in arts, sciences, and humanities, the city welcomes students and researchers from all over the world. Interning in Naples provides a chance to be part of a vibrant community enriched by its academic and cultural heritage. 
Journey Through a Mediterranean Cultural Haven
Naples offers a mesmerizing blend of ancient Roman traditions and contemporary Italian flair. Marvel at the architecture, from ancient ruins to baroque churches, and immerse yourself in the city's rich history. Celebrate the city's artistic spirit at its numerous museums, theaters, and galleries that echo tales of this Mediterranean gem. Not to forget, the city is also the cradle of famous songs, expressing the soul of the Neapolitans.
Embracing the Coastal Beauty and Italian Legacy
Nestled on the coast of the Tyrrhenian Sea, Naples offers a unique opportunity to combine professional experience with the wonders of coastal Italy. Delight in the city's spectacular landscapes, from the iconic Mount Vesuvius to the serene Amalfi Coast. Engage with the Italian philosophy of "la dolce vita" – the sweet life, while also diving deep into the city's rich history and traditions. Your internship in Naples is not just a career move but a journey through an enchanting Italian tapestry filled with stories of nature, history, and art. 
Limitless Opportunities for Comprehensive Growth
Naples rewards your dedication and passion. Apart from attractive professional opportunities, Naples offers unparalleled personal experiences. Relish in the gastronomic delights of Neapolitan cuisine, from the world-famous pizza to the delectable pastries like pastiera and sfogliatella. Participate in the city's vibrant festivals, or explore its historic sites and natural wonders. In Naples, internships go beyond work, crafting a mosaic of experiences that align with your aspirations and dreams.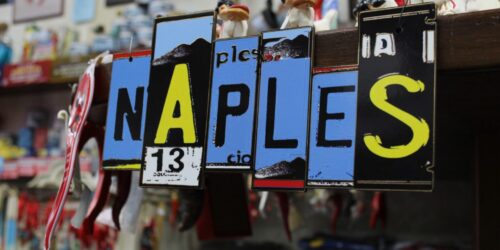 Places to visit in Naples
Our program offers internships in a variety of fields and the duration of the internships varies depending on the program but typically ranges from 3 to 12 months. These programs offer valuable work experience in a range of fields, including but not limited to:
Piktalent is an online platform where students, educational institutions and companies can find each other with ease. It's free to register, apply for vacancies and use our system. What's more, all our basic services are completely free for students and educational institutions to use.
For students or educational institutions who require extra help and personal support in organizing mobility placements, we have custom solutions- that may require the payment of a service fee.
FAQ about Internships in Naples, Italy
Piktalent Services for Italy
We can provide a range of services to make your internship experience unforgettable.