UK: Guidelines and Requirements for Recent Graduates and Students
Discover Your Full Potential with the Ideal Internship Opportunity in the UK
Embark on your path to a successful career with a personalized internship in the UK, courtesy of Piktalent. Our team of professionals excels at creating tailored internship arrangements that suit your unique qualifications and preferences, providing you with the key to unlocking your dream opportunity. Get in touch with us today to start your journey towards professional success!
Our expert guide helps you secure your dream UK internship. Get eligibility and guideline advice to maximize your chances of success. Don't miss out!
The UK offers a range of internship options, each with unique benefits and considerations. Basic and voluntary internships may include a salary but are subject to taxes, while mandatory internships provide a tax-free "net" salary.
Allow PikTalent to navigate the intricacies of the English job market, helping you uncover an ideal internship that harmonizes with your professional ambitions and aspirations.
How to Qualify for Internships in UK: Eligibility Requirements
In order to be eligible for an internship in the UK, the following requirements must be met:
To be eligible, you must currently be enrolled in a Bachelor's or Master's degree program.
Having relevant skills related to the field of your internship is recommended.
Proficiency in English will be required
You must meet a minimum age requirement of 18 years.
Securing an internship in the UK with minimal inconvenience is achievable:
Prior approval from their school or training institution is required for individuals seeking to participate in a mandatory internship in the UK. This process often includes sharing specific details about the internship, including the company, duration, and responsibilities.
Obtaining a voluntary internship in the UK is a straightforward process: search for an opportunity, contact the host organization, arrange accommodation, obtain health insurance, verify visa requirements, and sign the internship agreement.
We understand that non-EU citizens may face additional complexities during the process, but please be assured that we are available to support you at every stage.
Check out our documentation section located in the right-hand column for valuable information relevant to students and employees in the UK.
To be eligible, you must be enrolled in a bachelor's or master's degree program.
Internships in UK: Guidelines
If you're looking to secure an internship in the UK, check out these helpful tips:
Begin your search in advance: To maximize your chances of securing an internship, we recommend starting your search at least six months before your desired start date.

Leverage digital resources: Using job portals and Piktalent is a highly effective approach to explore available options.

System: Job fairs and networking events provide excellent opportunities to engage with potential employers and establish valuable professional connections.

Get ready for your application: Ensure that your application comprises a cover letter, CV, and all pertinent certificates or diplomas.

Be patient: It's important to anticipate a potentially lengthy wait as the internship application process in UK may take a considerable amount of time.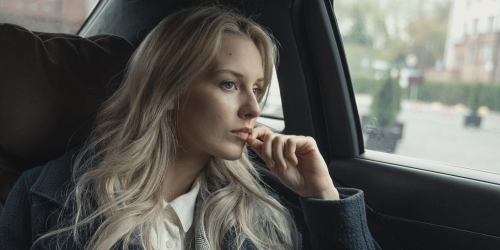 Considerations for Cultural Differences in UK
When pursuing an internship in the UK, it's important to be mindful of the country's cultural customs and traditions. Here are some key factors to keep in mind:
Piktalent Services for UK
We can provide a range of services to make your internship experience unforgettable.
Frequently Asked Questions