Embarking on an internship in Cambridge ensures an extraordinary and satisfying experience.
Cambridge is a historic university city located in the east of England. It is home to one of the world's most prestigious universities, the University of Cambridge.
The city is known for its academic excellence and is a hub for scientific research and development, with many high-tech and biotech companies based in the city.
Cambridge is also famous for its stunning architecture, including the world-renowned King's College Chapel, and its picturesque waterways, known as "the Backs". Cambridge offers a diverse range of cultural and recreational activities, making it a popular destination.
Benefits of Interning in Cambridge
Opting for an internship in Cambridge presents a precious chance to obtain hands-on experience in your desired industry, all while immersing yourself in a culturally stimulating environment.
Join this program and establish long-lasting connections with people from diverse cultural backgrounds across the globe, which can offer a valuable and enlightening experience. Don't miss out on the chance to enjoy the following benefits:
Exploring career opportunities
Cambridge is home to numerous companies and institutions across industries such as technology, life sciences, finance, and more. This provides interns with a unique opportunity to work alongside leading professionals and gain exposure to cutting-edge research and innovation.
As a city known for its academic excellence, Cambridge offers an intellectually stimulating environment that can inspire interns to develop new skills and knowledge. This environment can also foster creativity and innovation in their work.
A Guide to cultural attractions
Cambridge offers a rich history and is home to numerous cultural attractions and entertainment options. From the historic colleges and museums to the vibrant nightlife and shopping districts, there is always something to see and do in Cambridge.
Cultural immersion and networking
Interning in Cambridge provides the opportunity to meet and work with people from diverse cultural backgrounds. This can help interns to develop cross-cultural communication skills and build connections that can last a lifetime.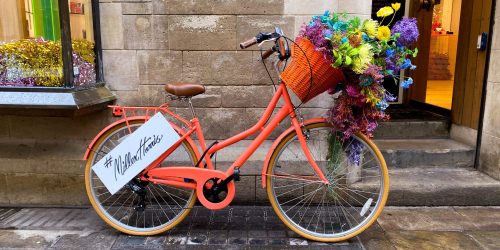 Our program offers internships in a variety of fields and the duration of the internships varies depending on the program but typically ranges from 3 to 12 months. These programs offer valuable work experience in a range of fields, including but not limited to:
Piktalent is an online platform where students, educational institutions and companies can find each other with ease. It's free to register, apply for vacancies and use our system. What's more, all our basic services are completely free for students and educational institutions to use.
For students or educational institutions who require extra help and personal support in organizing mobility placements, we have custom solutions- that may require the payment of a service fee.
FAQ about Internships in Cambridge, UK
Piktalent Services for UK
We can provide a range of services to make your internship experience unforgettable.