Internship Legislation and Students Visa in the United Kingdom
Unlocking Potential: Navigating Internship Laws and Student Visas in the UK
Whether you're a student seeking valuable work experience or an international candidate looking to pursue internships in the UK, understanding the laws and visa requirements is crucial for a successful and fulfilling internship journey.
Explore our landing page dedicated to Internship Legislation and Student Visas in the United Kingdom, where you'll find comprehensive resources, up-to-date information, and expert guidance on the legal aspects of internships and visa regulations. We aim to demystify the process, empowering you to make informed decisions and ensure compliance with the UK's internship legislation.
Stay informed, empowered, and prepared as you embark on your internship journey in the United Kingdom. At Piktalent, we're here to support you every step of the way.
In the United Kingdom, the landscape of internships continues to evolve, and it's paramount to stay updated with the latest regulations:
National Minimum Wage (NMW): Interns in the UK, if classified as workers, are typically entitled to the National Minimum Wage. Employers cannot circumvent this obligation by merely stating that it doesn't apply or by drafting agreements that label someone as a non-worker or volunteer.

Employment Rights: An intern's rights are contingent upon their employment status. The terms "internships", "work placements", and "work experience" don't have a standalone legal definition. If an intern engages in regular paid work for an employer, they could qualify as an employee and be eligible for specific employment rights.

Student Internships and NMW: Students who are required to undertake an internship for less than a year as part of a UK-based further or higher education course are exempt from the National Minimum Wage.

School Work Experience Placements: Work experience students of compulsory school age aren't entitled to the National Minimum Wage.

Voluntary Workers: Individuals working for a charity, voluntary organization, associated fundraising body, or a statutory body and not receiving payment (except for limited benefits like travel or lunch expenses) are not entitled to the minimum wage.

Work Shadowing: If an internship is purely about observing an employee without any active work involvement (work shadowing), the employer isn't required to pay the NMW.

Impact of Brexit on EU Citizens: Following the UK's departure from the European Union, the rules for EU citizens seeking internships in the UK have seen significant alterations. The new immigration regulations and the end of freedom of movement within the EU have raised concerns about the availability of internships for European students.

Student Visa Requirements: For non-UK nationals aiming to undertake internships in the UK, it's crucial to secure a student visa. Familiarise yourself with the specific visa requirements and the application process, which includes having essential documents like proof of acceptance to an educational institution, financial evidence, and any other documentation mandated by UK authorities.

Working During Studies: International students, including EU citizens, have the privilege to work during their studies in the UK. However, there are certain limitations and restrictions. Ensure you're aware of the number of hours you're permitted to work and the types of employment allowed under your student visa. Always stay updated about your visa conditions to ensure you're in compliance with the regulations.
Steps for EU Citizens to Undertake an Internship in the UK (Updated for October 2023):
Determine Eligibility: If you were not resident in the UK by 31 December 2020 and do not have rights under the withdrawal agreement, you need to meet specific requirements to work or study in the UK from 1 January 2021.

Check for EU Settlement Scheme: Before applying under the points-based immigration system, check if you're eligible for the EU Settlement Scheme.

Begin Application on GOV.UK: Start your application process on the official GOV.UK website. Ensure you meet the relevant criteria and score the required points for the visa you're applying for.

Apply for a Temporary Worker-Government Authorised Exchange Visa (T5): This visa remains essential for completing the internship in the UK.

Why a Certificate of Sponsorship (CoS) is Needed: A Certificate of Sponsorship (CoS) is not an actual paper certificate but a virtual document, akin to a database record. For an EU citizen to undertake an internship in the UK post-Brexit, the CoS is crucial because it proves that the intern has a job offer from a UK employer who is willing to act as their sponsor. This sponsorship indicates that the employer confirms the intern's role is genuine and meets the salary and skill-level requirements set by the UK government. The CoS is a mandatory requirement for the T5 visa application.

Verify Identity: As part of your application, verify your identity. Most individuals can do this using a smartphone through the 'UK Immigration: ID Check' app. If you cannot use the app, you'll need to attend a Visa Application Centre.

Pay Necessary Fees: You'll need to pay an application fee. If you're coming to the UK for more than 6 months, you might also have to pay the Immigration Health Surcharge, granting you access to the UK's National Health Service (NHS).

Wait for Confirmation: The processing times for applications can vary. Ensure you apply and receive confirmation of success before traveling to the UK.

Travel to the UK: When traveling to the UK, use the same document you applied for. Note: From 1 October 2021, you cannot use an EU, EEA, or Swiss national ID card to enter the UK unless you meet specific criteria.

Understand Your Rights: Once in the UK, familiarise yourself with your rights, especially regarding work, study, and access to public services.

Stay Updated: Immigration rules can change. Regularly check official UK government platforms for updates on visa categories or other relevant immigration rules. For detailed information and documents, refer to the Erasmus+ Tier 5 visa guide.

Key Documents for the Certificate of Sponsorship (CoS) Application:
Complete the CoS application form.
Confirmation from the internship organization (acceptance letter) detailing your internship, including start and end dates, tasks, and duties. This confirmation should be on official letterhead and signed by the internship organization, including a date and stamp.
English language transcript of records.
Passport copy.
If the internship organization offers a salary, provide a scan of your internship/employment contract.
If the internship involves working with children, adolescents, or in healthcare facilities, you'll need a police clearance certificate.
Ensure consistency in documentation: The title of the traineeship/position must be consistent across all documents.
For a comprehensive understanding, always refer to the official UK government website and other relevant sources for the latest updates and changes.
Government Authorised Exchange Visa (Temporary Work)
The Government Authorised Exchange visa is tailored for individuals eager to embark on a short-term journey to the UK for work experience, training, participation in an Overseas Government Language Programme, research, or a fellowship via an approved government-authorized exchange scheme. This visa has seamlessly transitioned to replace the "Temporary Worker – Government Authorised Exchange visa (T5)".
Eligibility Criteria for the Government Authorised Exchange Visa:
Purpose of Visit: Your primary aspiration should be to immerse yourself in the UK for a brief period, focusing on work experience, training, an Overseas Government Language Programme, research, or a fellowship through an endorsed government-authorized exchange scheme.

Sponsorship: A pivotal requirement is the certificate of sponsorship from a licensed sponsor. This isn't a tangible document but a unique reference number your sponsor bestows upon you, affirming your job and personal specifics. The nature of your work, training, or research in the UK should resonate with your sponsoring organization's mission. Potential sponsors encompass:

Organizations orchestrating an approved exchange scheme.
Higher education institutions (especially for sponsored researchers, visiting academics, or examiners).
Government departments or agencies.
Application Process:
Timing: You can initiate your application up to 3 months prior to your job's inauguration date in the UK, as delineated on the certificate of sponsorship.

Decision Timeline: Post your online application, identity verification, and document submission, and anticipate your visa decision within:

3 weeks for applications from outside the UK.
8 weeks for applications from within the UK.
Fees and Duration:
Application Fee: The standard application fee is £259 per applicant.

Healthcare Surcharge: Typically, the healthcare surcharge amounts to £624 annually. Additionally, evidence of sufficient personal savings is imperative.

Visa Tenure: The visa's duration hinges on the specific scheme, granting a maximum stay of either 12 or 24 months. Entrants can set foot in the UK up to 14 days preceding the job's onset and can linger for up to 14 days post the job's culmination.
Rights and Restrictions:
Academic Pursuits: You're permitted to study, though certain courses may necessitate an Academic Technology Approval Scheme certificate.

Employment Scope: You're authorized to engage in the job outlined in your certificate of sponsorship, undertake a secondary job for up to 20 hours weekly, and work in a job featured on the Skilled Worker shortage occupation list for up to 20 hours weekly, in tandem with your primary role.

Family Inclusion: Eligible 'dependants', such as partners and children, can accompany you.

Restrictions: You're prohibited from accepting permanent positions, and your access to public funds is curtailed.
---

Tier 4 Visa: Tailored for Higher Education and Internships in the UK
The Tier 4 Visa is designed for non-EU citizens who have been accepted for higher education in the UK, including internships.
Eligibility for the Tier 4 Visa:
Sponsorship by Educational Institutions: A Confirmation of Acceptance for Studies (CAS) from the educational institution, indicating acceptance into a recognized course, is essential.

Internship Duration: Tier 4 visa holders can engage in internships for their course's duration, gaining practical work experience and honing their skills.

Educational Institution Approval: Approval from the educational institution is necessary for internships. Institutions might have specific guidelines about the internship type and duration.

Work Opportunities: Generally, Tier 4 visa holders can work part-time during term-time and full-time during holidays, with certain restrictions in place.

Paid and Unpaid Internships: Both paid and unpaid internships are accessible for Tier 4 visa students. However, it's vital to ensure compliance with UK minimum wage legislation for unpaid internships and meet the legal criteria for unpaid work.
Recent Updates:
Restrictions on Family Members: The UK government has introduced new restrictions to the student visa routes. Starting from January next year, international students will no longer be able to bring family members on their student visa, unless they are enrolled in postgraduate research routes.

Work Route Limitations: Students will be prohibited from switching from the student visa route to the work route until they have completed their studies.

Financial Requirements Review: The government will review the funds students must have to demonstrate they can support themselves and their dependents in the UK.

Crackdown on Unscrupulous Agents: Measures will be taken against international student agents who may be supporting inappropriate applications.

Net Migration: The changes aim to reduce net migration while ensuring that international students continue to make a significant economic contribution to the UK.
Staying Updated with Changes: Immigration rules are dynamic. Regularly checking official UK government platforms, like the Home Office or UK Visas and Immigration, is essential for updates on the Tier 4 visa category or other relevant immigration rules. Remember, regulations for interns might differ from regular employees. For instance, interns might not be entitled to benefits like paid vacation or sick leave. Always verify the specific regulations for interns in your industry.
---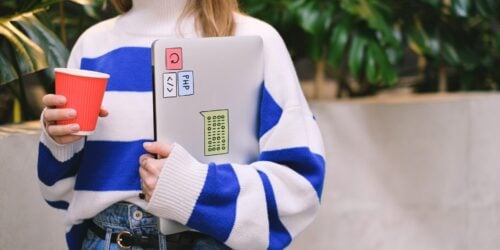 Piktalent Services for UK
We can provide a range of services to make your internship experience unforgettable.
Frequently Asked Questions