Embarking on an internship in Edinburgh guarantees a unique and fulfilling experience.
Edinburgh is the capital city of Scotland. The city is known for its rich history and cultural heritage, including its medieval Old Town and Georgian New Town, which are both UNESCO World Heritage Sites.
The city is home to many famous landmarks and attractions, including Edinburgh Castle, the Royal Mile, Arthur's Seat, and the Scottish Parliament building. And is also known for its festivals.
Edinburgh is home to several universities, including the University of Edinburgh. Is also a major center for finance, technology, and tourism, with many international businesses and organizations having a presence in the area.
Benefits of Interning in Edinburgh
By pursuing an internship in Edinburgh, you get a valuable opportunity to acquire practical experience in your desired field, while also immersing yourself in a new and enriching cultural environment.
Enroll in this program to build enduring relationships with individuals from diverse backgrounds around the globe, which can provide an invaluable and enlightening experience. Seize this opportunity and reap the rewards, including:
 Unlocking your career potential
Edinburgh is a major center for industries such as finance, technology, and tourism, which provides a variety of internship opportunities. An internship in Edinburgh can help you gain valuable skills and experiences, boosting your career prospects.
Broadening your cultural horizons
This place is a city with a rich history and culture, providing an immersive experience to those interning there. From exploring the city's historic landmarks to experiencing its vibrant arts scene, interning in Edinburgh can broaden your cultural horizons.
Networking during your internship
Edinburgh has a diverse and international population, providing ample opportunities to network with professionals from different industries and backgrounds. Building relationships during your internship in Edinburgh can create valuable connections for future career opportunities.
Develop important life skills
Interning in a new city can be a challenging experience, but it can also help you grow personally. From adapting to a new environment to learning how to work in a different culture, interning in Edinburgh can help you develop important life skills.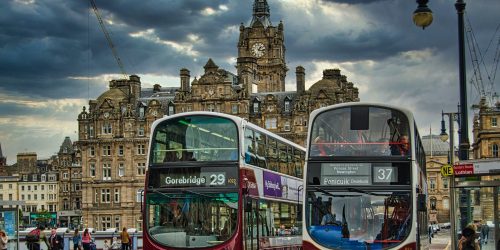 Must to visit in Edinburgh
Our program offers internships in a variety of fields and the duration of the internships varies depending on the program but typically ranges from 3 to 12 months. These programs offer valuable work experience in a range of fields, including but not limited to:
Piktalent is an online platform where students, educational institutions and companies can find each other with ease. It's free to register, apply for vacancies and use our system. What's more, all our basic services are completely free for students and educational institutions to use.
For students or educational institutions who require extra help and personal support in organizing mobility placements, we have custom solutions- that may require the payment of a service fee.
FAQ about Internships in Edinburgh, UK
Piktalent Services for UK
We can provide a range of services to make your internship experience unforgettable.