Embarking on an internship in Bristol ensures an exceptional and rewarding experience.
Bristol is a city in the southwest of England. The city is known for its vibrant arts and music scene, with numerous music festivals and cultural events taking place throughout the year.
The city has a rich history, dating back to Roman times, and there are many historic landmarks and buildings to visit. Bristol is also home to a thriving tech industry, with many startups and established companies operating in the area. 
Bristol is located near the coast, with easy access to beaches and other coastal attractions. The city also has many parks and green spaces, making it a great place for outdoor activities and relaxation.
Benefits of Interning in Bristol
Opting for an internship in Bristol presents a valuable chance to obtain practical experience in your preferred field, in the midst of an environment that is culturally enriching.
Join this program to establish enduring connections with people from diverse cultural backgrounds around the world, leading to a priceless and enlightening experience. Don't miss out on the chance to reap the following benefits:
Gain experience across thriving sectors
This city has a thriving economy with a range of industries, from aerospace to creative and digital media. As an intern, you can gain valuable experience in your field of interest and learn from experts in the industry.
Bristol is a city with a rich history and a diverse culture. Interning here can give you the opportunity to immerse yourself in the local culture, attend festivals and events, and try the local food.
Bristol has a strong business community with several networking events throughout the year. As an intern, you can meet professionals in your field and build relationships that can benefit your future career.
Professional development and business insight
Interning in Bristol can help you develop important professional skills, including communication, problem-solving, and time management. You can also gain insight into how businesses operate and the challenges they face.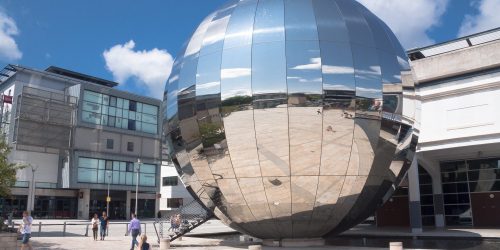 Places you need to visit in Bristol
Our program offers internships in a variety of fields and the duration of the internships varies depending on the program but typically ranges from 3 to 12 months. These programs offer valuable work experience in a range of fields, including but not limited to:
Piktalent is an online platform where students, educational institutions and companies can find each other with ease. It's free to register, apply for vacancies and use our system. What's more, all our basic services are completely free for students and educational institutions to use.
For students or educational institutions who require extra help and personal support in organizing mobility placements, we have custom solutions- that may require the payment of a service fee.
FAQ about Internships in Bristol, UK
Piktalent Services for UK
We can provide a range of services to make your internship experience unforgettable.