Starting an internship in Liverpool guarantees a remarkable and fulfilling experience.
Liverpool is a city in the north-west of England, situated on the banks of the River Mersey. It is known for its rich history, architecture, and cultural heritage.
The city is the birthplace of the Beatles, and there are many places around the city associated with the band. Liverpool has one of the largest collections of Grade I listed buildings in the UK.
Liverpool has a diverse economy, with major industries including digital and creative, finance and professional services, and manufacturing and engineering. The city has a rich maritime history, and the Albert Dock, a UNESCO World Heritage site.
Benefits of Interning in Liverpool
Choosing to do an internship in Liverpool offers a valuable opportunity to gain practical experience in your desired field while immersing yourself in a culturally enriching environment.
Enroll in this program to form enduring relationships with individuals from diverse cultural backgrounds worldwide, providing an invaluable and enlightening experience. Don't miss out on the opportunity to enjoy the following benefits:
The city has a vibrant cultural scene with museums, galleries, and theaters celebrating its rich history, including the Beatles and its maritime past.
 Liverpool's thriving economy
Liverpool has a diverse economy, offering internships in a variety of industries including digital and creative, finance and professional services, and manufacturing and engineering.
The cost of living in Liverpool is generally lower than other major UK cities like London, making it an affordable option for interns.
 Liverpool has a strong business community, with many networking events and opportunities for interns to connect with professionals in their field.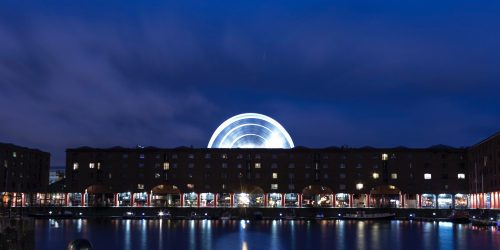 Places to visit in Liverpool
Our program offers internships in a variety of fields and the duration of the internships varies depending on the program but typically ranges from 3 to 12 months. These programs offer valuable work experience in a range of fields, including but not limited to:
Piktalent is an online platform where students, educational institutions and companies can find each other with ease. It's free to register, apply for vacancies and use our system. What's more, all our basic services are completely free for students and educational institutions to use.
For students or educational institutions who require extra help and personal support in organizing mobility placements, we have custom solutions- that may require the payment of a service fee.
FAQ about Internships in Liverpool, UK
Piktalent Services for UK
We can provide a range of services to make your internship experience unforgettable.